Director Anil Ravipudi has disappointed superstar Mahesh Babu's fans with the predictable second half and weak climax in the Sarileru Neekevvaru (SLN), which is now getting mixed reviews.
Anil Ravipudi was just four-film old, when he got the opportunity to direct superstar Mahesh Babu. Three of the four movies were hit, while one of them bombed at the box office. His last directorial venture F2 – Fun and Frustration starring Varun Tej and Venkatesh has become blockbuster at the box office.
The huge success of F2 created a lot of curiosity about Sarileru Neekevvaru. Mahesh Babu's fans felt that Anil Ravipudi would get a blockbuster to their favorite hero too. Moreover, for the first time in his career, Mahesh appears as an army officer Sarileru Neekevvaru. His fans were all thrilled to see him dazzle the screens in the uniform.
Weak climax of Sarileru Neekevvaru
He has done it with his energetic performance. His fans impressed with it as well as the acting of Rashmika Mandanna, Vijayashanti and others. They are also absolutely in love with their production values like music, picturisation, action, and dialogues. But they are partially disappointed with the director's scripting.
Fans are happy with the first half of Sarileru Neekevvaru, which they call it a complete package of entertainment. They can't get over the train sequence. But post-interval, the movie turns predictable and has a routine story, which takes away their interest. Adding to their disappointment is the climax of the film, which they call a weak one. This shows Anil Ravipudi seems to have failed to meet their expectations to some extent.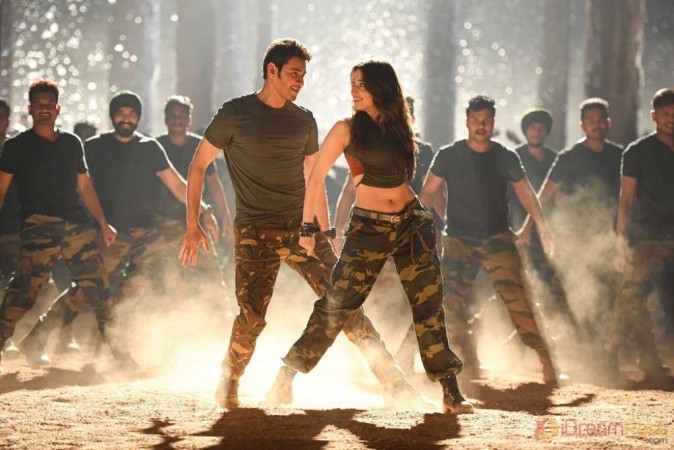 Hanu @HanuNews
#SarileruNeekkevvaru 2/5 Except Interval Fight, 1st Half nothing to tell. Both 2 Songs in 1st half Bad on screen. 2nd Half Started on Good note, But it's completely let down towards to climax Weakest Climax ever Irritating comedy, No Story.. 2020 lo kuda Ee scrap ante MB ki
PK3VK @GnanaVarsha
Excellent interval shot. Remaining absolute crap.. #SarileruNeekevvaru Most hyped train episode crap anedhi chinna maata.. #SarileruNeekevvaru Konda reddy Buruju kaada Alluri Sitarama Raju . Second half started on absolute high #SarileruNeekevvaru Lite climax. Not satisfied. High ivvadam slow cheyyadam.. Same graph throughout the 2nd half. Fans stuff unnay. May work commercially. My condolences to Rashmika. Each and every scene is so irritating.. Sorry. #SarileruNeekkevvaru
Ruthvik Rao @Ruthvik_Rao
#SarileruNeekkevvaru - Avg 1st Half and Boring 2nd half, Interval bang and Mind Block are Overhyped. Overall, A Below Avg movie which banks on Mahesh Babu Alone.
Puri sukumar @saishashank4u
.@AnilRavipudi succeded in bringing out the energy from Mahesh but failed to deliver a tight star studded commercial. An okay watch
$r!π!¥@$ @vsr_9999
#SarileruNeekkevvaru First half just ok. Interval is good. 2 songs better. 2nd half nothing. Climax weak. Only for MB fans. Train episode not workout..
Dramatic @pspkcult_
So far blockbuster 1st half. @urstrulyMahesh next level performance, Konchem comedy atu itu anipinchinaa overall 1st half Mb fans Mrng show chusevallu ippudu happy ga padukovacchu. Will see how 2nd half wil gonna be. #SarileruNeekevvaru 1st half ayyesariki baaga high icchindi, 2nd half Mottham dull. Believe me fans eh chala disappoint ayyaru, normal audience ki below avg to avg movie. Leki comedy ani inkosari prove chesadu Anil Ravipudi. Overall : 2.5/5 #SarilerNeekevvaru #SarileruNeekevvaru