Director Anil Ravipudi's Telugu movie Sarileru Neekevvaru starring Mahesh Babu, Rashmika Mandanna and Vijayashanti, has received positive review and rating from the audience.
Sarileru Neekevvaru is an action film, which has been written and directed by Anil Ravipudi. Anil Sunkara, Dil Raju and Mahesh Babu have produced it under their banners AK Entertainments, Sri Venkateswara Creations and G. Mahesh Babu Entertainment Pvt Ltd. The movie has received a U/A certificate from the censor board.
Sarileru Neekevvaru story: Bharati (Vijayashanthi) is a professor and patriot, who always believes in doing the right thing. Two of her sons are in the army. One is dead and the other is injured. Ajay (Mahesh Babu) goes to meet her to convey news. But Bharati is missing along with her family. What happens next form the crux of the story.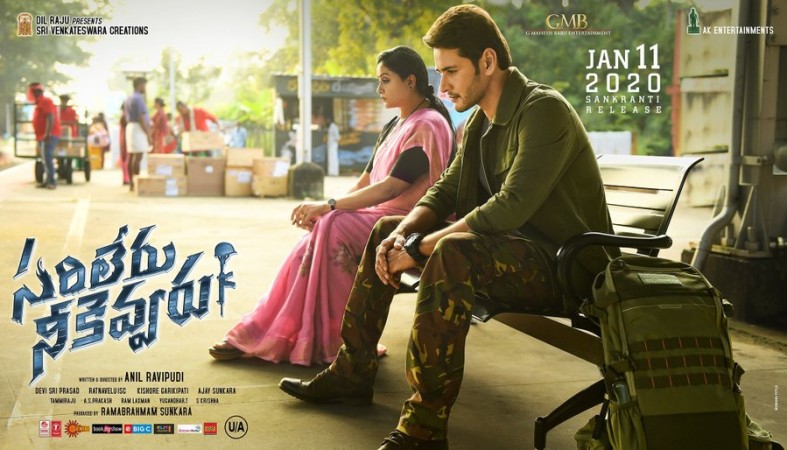 Analysis: Sarileru Neekevvaru does not boast of a fresh and a great story. The first half of the film is good with a complete package of entertainment. But Director Anil Ravipudi falters in the second half, which is not up to the expected mark. The climax is weak, say the audience.
Performances: Mahesh Babu has delivered a brilliant performance, which is the highlight of Sarileru Neekevvaru. Rashmika Mandanna and Vijayashanti have done a good job and their scenes with Prince are among the attractions. Krishna, Prakash Raj, Rajendra Prasad, Rao Ramesh, Posani Krishna Murali, Vennela Kishore, Satya Dev, Ajay and Subbaraju are among the assets of the film, say the audience.
Technical: Sarileru Neekevvaru has decent production values. DSP's songs and background score, picturisation, action, dialogues and beautiful locales are the attractions on the technical front, add the viewers.
Sarileru Neekevvaru movie review live updates: We bring you some viewers' responses to the film shared on Twitter. Scroll down to see the audience's reaction.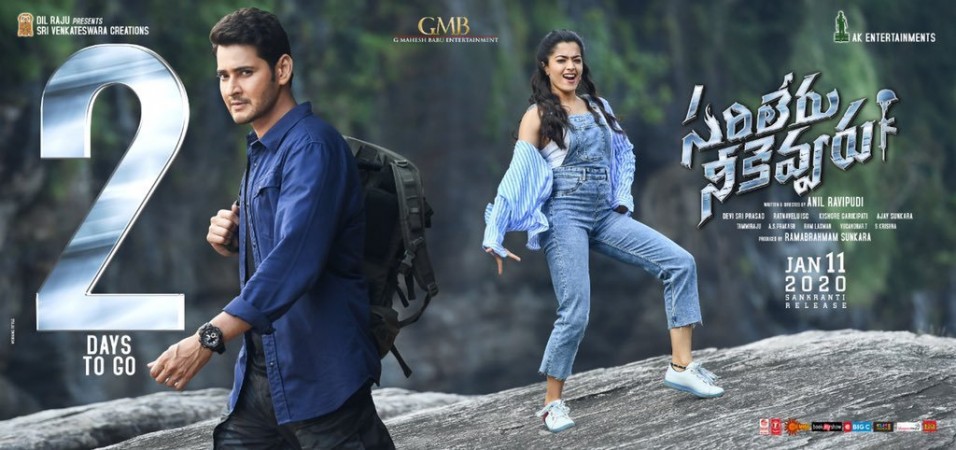 Haricharan Pudipeddi @pudiharicharan
Enjoyed #SarileruNeekevvaru. @AnilRavipudi is fastly filling the void left behind by Srinu Vaitla and his kind of films with masala entertainers that have all the adequate elements to work. In a refreshing departure, @urstrulyMahesh is a joy watch in a role that screams fun. #SarileruNeekevvaru lets @urstrulyMahesh take a step back and have fun. It reminds him it's alright to drape a lungi and dance to Mindblock without any inhibitions, and boy he nails it. Loved how his machismo is used to elevate the character played by #Vijayashanti. #SarileruNeekevvaru - This festival season couldn't have asked for a better start. A commercial entertainer that knows its strengths and uses them effectively to work in a big way. @AnilRavipudi is slowly establishing himself as a master of this genre. Interval action block in #SarileruNeekevvaru is one of the best paisa vasool moments of the film. A scene that gets etched strongly in our minds even after you leave the hall. Shout-out to @iamRashmika for all the energy she breathes into her character which she aces effortlessly
Kaushik LM @LMKMovieManiac
#SarileruNeekevvaru 1st half - Pakka trademark commercial mass entertainer with all the masala elements packaged by @AnilRavipudi.@urstrulyMahesh looks extra-slim & dashing as the army man. Babu Batting peaks in the terrific pre-interval action bang. Interval block Adirindhi #SarileruNeekevvaru 1st half - The long train segment is unabashedly funny; full dramedy. Punchlines like "Meeku ardhamaithundha" & "Abbabbabbabba, ilaanti... never before, ever after" are undeniably entertaining. @iamRashmika semma cute & dramatic, with flowing dance moves #SarileruNeekevvaru - #MindBlock song visuals @urstrulyMahesh's lungi dance & @iamRashmika's glam dance will rock the masses. Single screens will explode for this sequence.. #SSMB has so much fun dancing in local kuthu style. Adhiri poyindhi.. #SarileruNeekevvaru - 3.25/5. Sureshot Paisavasool Blockbuster this Sankranti season Full meals commercial masala entertainment from @urstrulyMahesh @AnilRavipudi & team #Babu elevations, laugh riot comedy, mass action, patriotism, sentiments - tick them all Go & enjoy SarileruNeekevvaru - 3.25/5. Apart from his usual subtle suave presence, @urstrulyMahesh also has lotsa fun in the comedy segments, dialog modulation variations & oorra mass action moments. This is a fullon treat for #SSMB fans & family audience. Ideal festival entertainer #SarileruNeekevvaru: @AnilRavipudi cleverly packs in gallery-pleasing references to Superstar Krishna garu (as Alluri Sitarama Raju), which will thrill #SSMB fans Ajay's role is hilarious KondareddyBuruju fort scenes & references are mass Dookudu @Samanthaprabhu2 reference
Sidhu @sidhuwrites
#SarileruNeekevvaru Interval: Proper family drama so far. @AnilRavipudi divides the first half into 3 parts - the neat opening army sequences, the HILARIOUS & lengthy train comics and finally the massy action interval block. #SSMB in fine form, his comic timing is superb! #SarileruNeekevvaru: Full-blown mass masala entertainer that will overjoy the fans and the family audiences. Comedy, action, family sentiments, song and dance - @AnilRavipudi ticks all the boxes and makes it a complete package, with @urstrulyMahesh 's jolly good histrionics! #SarileruNeekevvaru: @iamRashmika entertains big time with her dramatic and filmy reactions that remind us of Genelia. What a surprise to see her dancing so well in #MindBlock alongside #SSMB - definitely one of the big theatre moments in the film, enjoyed it!
Christopher Kanagaraj @Chrissuccess
#SarileruNeekevvaru - Mahaeshbabu rocks throughout. Rashmika's cute act with Ramesh Ram & Sangeetha in d train is hilarious. Gud comebck for Vijayshanthi. Daang & MindBlock songs dance choreo is ultimate. Regular commercial screenplay falls flat, doesnt offer any excitement. Avg!
SAI SAMPATH @IamSAM_97
Was trivial before but ended up having a great time. Such a beautiful message providing insights of life of army personnel and how the leaders can inspire from them while serving the nation. Kudos to the whole team #SarileruNeekevvaru As usual @urstrulyMahesh u nailed it Rashmika ma'am your performance was great in #SarileruNeekevvaru Rocked the #MindBlock song with @urstrulyMahesh @iamrashmika Meeku Ardhamavuthundhaa........... ❤️ ❤️
B.Abhishek @maverix111
First half done..did enjoy it..finally MB unleashing himself after ages is a welcome change..a bit inappropriate comedy in the train but otherwise funny in parts..only negative is DSP ka generic "we will rock u" BGM, Shld retire gracefully ..Mundaka nice ...#SarileruNeekEvvaru Since commercial mass flicks r mostly mindless, this is the way they r supposed to be..entertaining. Thankfully no dull moment. Am I dreaming? What's with the ease in mind block really!?highlight...VS, Prakash Raj bhi good. First Ravipudi film that I liked I guess. MB rocked.
Ramesh Bala @rameshlaus
#SarileruNeekkevvaru 1st Half : #SuperStar @urstrulyMahesh is in fine form.. Whether Mass Military sequence or long train comedy sequence or the terrific interval action sequence.. He is Mass Mersal! Family audience are loving the comedy.. Safe to say this is a Blockbuster! @tamannaahspeaks special song is fans favorite.. @iamRashmika character is written in a funny manner.. She is translating well what is written to the big screen.. Dir @AnilRavipudi knows the audience pulse.. @prakashraaj scenes recd well!
Pavan musturi @Pavan_musturi
Done with the first half of SLN in US.. Complete package of entertainment..Good job by the team..Best elevation for mass mahesh babu after pokiri..even non fans of MB ill go mad #SarileruNeekkevvaru Highlights of first half MB entry..classic Train sequence.. promotions lo cheppinatte..keka unnayi scenes Prakash Raj entry... perfect for a villain approach Interval bang aithe poonakale Waiting for the sequence between vijayshanthi and MB #SarileruNeekkevvaru
SAIKIRAN @Gymson_12
#SarileruNeekevvaru Pre interval to interval...... Goosebumps is an understatement... Train episode also good....One of the best interval blocks in Maheshs carrier @ThisIsDSP bgm na bhutho na bhavishyath
Superstar fan ane nenu @Gamblervista
Ravipudi saraina mix...army scenes,comedy scenes,preinterval to interval block, villian house fgt, army sng aithe rachal, climax...kummi dngude #SarileruNeekkevvaru #SarileruNeekevvaru #SarileruNeekevvaruFromTMRW
Kяιѕ @Me_Kris49
First Half Done @vijayashanthi_m as Bharathi Done Fabulous character @urstrulyMahesh One man Show I think This one best @iamRashmika Em ardam avaledu Prakash Raj Villonism Comedy super asla #SarileruNeekkevvaru
Khushal @Khushal_Offl
#SarileruNeekkevvaru Review One word :- M-A-S-T-E-R-P-I-E-C-E #MaheshBabu acting is on Story is superb and BGM is an awesome. Sureshot 1st blockbuster of 2020 Rating - ⭐⭐⭐⭐/5 #MassMBMania #BlockBusterSarileruNeekevvaru #MindBlock #MASSMB
South Tracker @SouthTracker
#SarileruNeekkevvaru Pure Fans Stuff with Good amount of family sentiments "Overall Good Festival Entertainer Mahesh Babu Career Biggest Blockbuster on card's !
Deepak @deepuzoomout
Interval episode @ Kondareddy Buruju.. manadeggara Berallevamma . Chinna break isthunna... Bomma daddarillipotundi Literally @AnilRavipudi unleashes the Real MassMB in 2nd half, Confrontation scene with PR works big time... Pure Fans stuff #SarileruNeekevvaru. Alluri seetharamaraju ki Adave Balam!! Nallamala Forest fight, MASSMB #SarileruNeekkevvaru Okka Fan kuda Seat lo kurchodu #Mindblock song . Best moves from Mahesh till date. #SarileruNeekkevvaru After Puri, @AnilRavipudi presents mahesh in full mass Avatar! Mahesh is terrific!! #SarileruNeekevvaru is pure fans stuff they've been waiting since very long time.