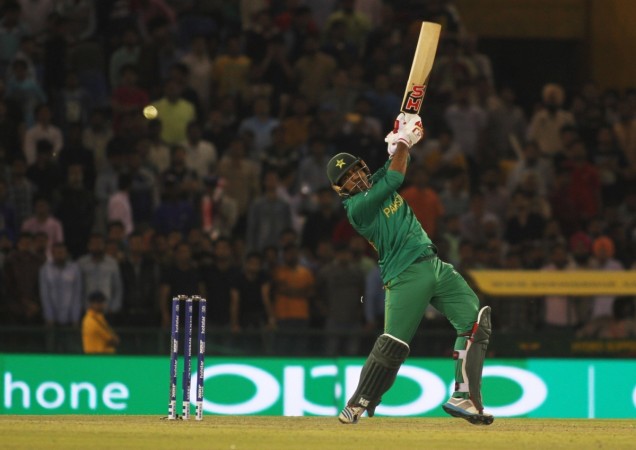 Sarfraz Ahmed is the new skipper of the Pakistan T20I side. The announcement was made by the Pakistan Cricket Board (PCB) Tuesday, just hours after Waqar Younis left his position as the head coach of the team.
"PCB is pleased to announce appointment of Sarfraz Ahmed as Captain of Pakistan T20 team [sic]," a statement from the cricket board read. "Sarfraz was appointed Vice Captain of ODI and T20 teams last year. He takes over the captaincy of the shortest form of the game from Shahid Afridi whose term as Captain came to an end after the ICC World T20 2016 [sic]."
Afridi apologised to the fans for the team's dismal performance in the ICC World T20 2016 in India and announced his decision to step down as skipper of the T20 side in a Twitter post.
PCB Chairman Shaharyar Khan has stated that Sarfraz was a "national choice" to become the next captain. "I spoke to Sarfraz this morning and conveyed to him that he was our natural choice for this position. His appointment is open-ended. I wish him good luck in his new role," Khan said.
Meanwhile, the PCB also announced earlier that Pakistan greats Wasim Akram and Ramiz Raja will be entrusted upon with the responsibility of finding the next Pakistan coach. "A panel is being formed comprising of Wasim Akram and Ramiz Raja to assist in finding a replacement for Waqar at the earliest," the cricket board mentioned in another statement.
They also added that the existing team selection committee stands disbanded. "Having reviewed the report of the Special Committee the Chairman has accepted the recommendations therein with regard to a change in Selection Committee. Therefore with immediate effect the Selection Committee has been disbanded and a new Selection Committee will be announced in due course," the statement said.