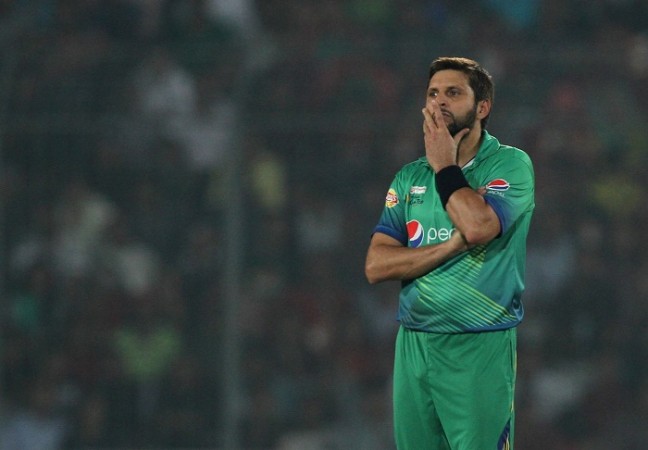 Shahid Afridi has stepped down as Pakistan T20 international captain. This decision came after his team's dismal show in ICC World T20 2016.
Afridi released a statement as part of the announcement, and later posted a photo of that release on Twitter.
He thanked the Pakistan Cricket Board (PCB) chief for giving him the opportunity to lead the nation and thanked his fans for their support.
This does not mean he is going to retire from this format of the game. The veteran all-rounder has expressed his wish to continue playing for his nation.
Let us take a look at what Afridi had to say in a statement:
"Today I wish to inform my fans in Pakistan and all over the world that I am relinquishing the captaincy of the T20 Pakistani team of my own volition.
"On this day, I thank Allah (SWT) for His Kindness and Mercy which enabled me to discharge my leadership duties, to the best of my abilities, for the sake of the honour and prestige of my motherland.
"For me it was a great honour to lead my country in all three formats of the game. My profound thanks to the PCB and its chairman Mr. Shahryar Khan Sb. Who gave me the honour to lead the national team.
"I would also like to inform that InshaAllah I intend to continue to play the game for my country and league cricket etc, and request my fans to kindly keep praying and supporting me for my best future performances for Pakistan (as a player); and in all other arenas of the game, world over."
Afridi had faced a lot of criticism as he was out of form with both the bat and the ball. Former Pakistan cricketers like Javed Miandad had questioned the PCB's rationale behind appointing Afridi captain and also retaining him in the side after a string of poor performances.
Afridi had led Pakistan in 43 T20 international games and his win ratio has not been great.