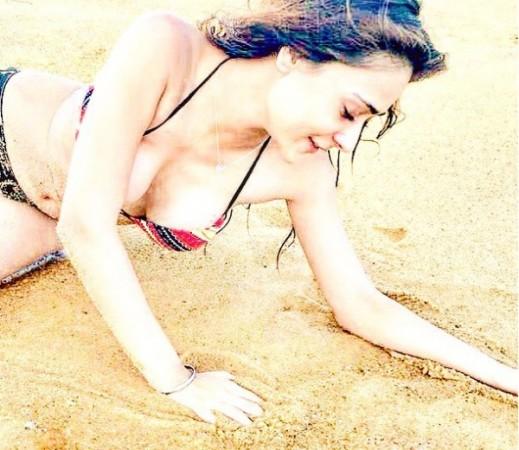 TV actress and former Bigg Boss contestant Sara Khan teased her fans by posting a bikini picture on Instagram. While her well-wishers went gaga over the diva's hotness, many criticised her over the skin show.
The picture showed Sara flaunting her curves in a multi-coloured bikini as she lied down on a beach in Goa. Her fans instantly started praising her oomph factor and the comment section was filled with words like "hot" and "sexy".
However, there are some others who trolled and ridiculed her for flaunting her assets "being a Muslim". Many said if she considers herself to be a Muslim woman, she should not post such pictures. Some slut-shamed her with nasty and vulgar comments.
One of the followers even commented saying she should stay with former porn star Mia Khalifa. "It's not allowed in Islam so she forgot that she is a Muslim girl [sic]," one person commented.
While some slammed her for the sizzling picture, her fans defended her and asked what was she supposed to wear at a beach in Goa. They said she has the right to wear whatever she wishes to.
Apart from the picture on Instagram, Sara shared a number of sexy photos on her Instagram stories as well.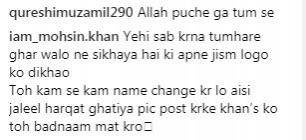 Just a few days back, Sara was in the news when her sister had mistakenly uploaded a nude video of the actress on an Instagram story. She and her sister were having some fun time in a bathtub during their vacation, but the latter had accidentally released Sara's nude video on social media.
Realising the goof-up soon, she deleted the video and Sara was lucky that the video or screenshots of her nude video did not go viral.
"I don't know what happened. Everything just went wrong. It was a video out of fun made by my sister. She deleted it in no time but it went terribly wrong. She was drunk little bit and then we were just having fun, and this thing happened. I just want to say that since the world has become so fast, sometimes these technologies are also harmful. So, we should be careful," Sara had told IBTimes.