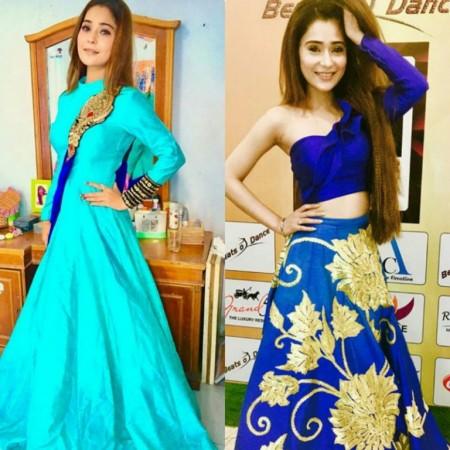 Bigg Boss fame and TV actress Sara Khan found herself in an uncomfortable situation when her sister Arya Khan mistakenly uploaded a video on Instagram that showed Sara completely nude inside a bath-tub.
Sara and her sister are having a vacation in Sri Lanka. The two girls were having a fun time, taking shower inside a bath-tub, but things went completely wrong when Arya made a major blunder. She posted the video of naked Sara taking shower on her Instagram story.
However, they realised the goof up soon, and immediately deleted the video. Speaking to International Business Times India, Sara expressed her concern at the big blunder and said that it was a major mistake on part of her sister. She also said that Arya was little drunk, and Sara rebuked her for the incident.
"I don't know what happened. Everything just went wrong. It was a video out of fun made by my sister. She deleted it in no time but it went terribly wrong. She was drunk little bit and then we were just having fun, and this thing happened. I just want to say that since the world has become so fast, sometimes these technologies are also harmful. So, we should be careful," Sara told IBTimes.
The internet is a dangerous place when it comes to such blunders, and Sara's concerns are legitimate. Meanwhile, a few minutes after deleting Sara's objectionable video, Arya posted a picture of herself inside a bathtub on Instagram.
Several celebrities have till date become victims of the internet after their private pictures and videos went viral online. Many actresses and stars have also made headlines for explicit MMS videos earlier that had gone on the internet.