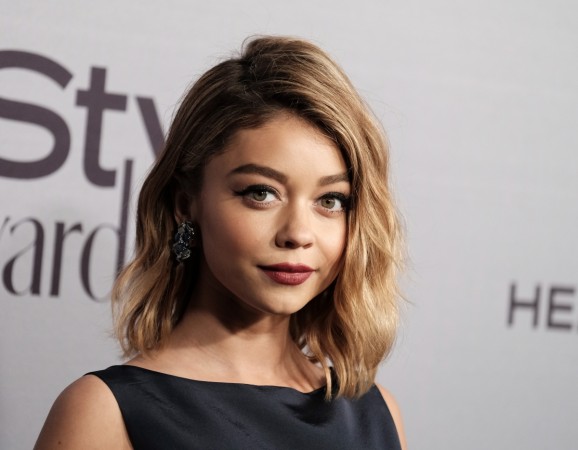 Sarah Hyland got lovey-dovey with her boyfriend. She reportedly posted an Instagram pic asking boyfriend Wells Adams to kiss her.
"The Modern Family" actress and her, "The Bachelorette" were apparently making the most of their tropical new year vacation! Sarah reportedly posted a pic on Instagram which shows the pair on a boat, and she jokingly referenced her pouty pose in the photo.
"Kiss the girl!" Sarah said in the caption. Apparently, according to Sarah, her boyfriend responded, "Ehhh I don't know." It is being reported that the couple has been dating since September of 2017 – three days before Sarah had to receive a kidney transplant, in fact. "It was a really intimate start to a relationship to have to go through those hurdles at the very, very, very beginning when you're just even getting to know a person," Sarah revealed to Self. "Also, falling in love with someone before you can really be intimate. I did not believe that that was a thing, but it is."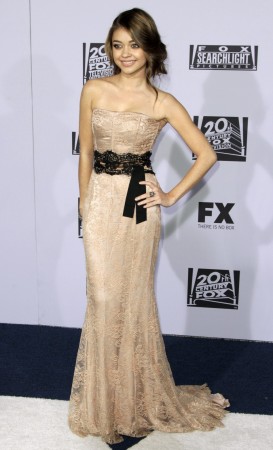 It is being reported that the couple began dating after Wells messaged the actress on social media. The young people seems to be in love and having fun. Recently, Sarah Hyland had to clap back at trolls who reportedly suggested that she might be pregnant. To which the actress responded that it was just holiday weight. Sarah sure dealt with the haters in a dignified manner.
Sarah Hyland and Wells Adams have reportedly been inseparable after moving in together earlier last year. Sarah Hyland is currently starring on the hit tv show Modern Family. You can check out the pic here: