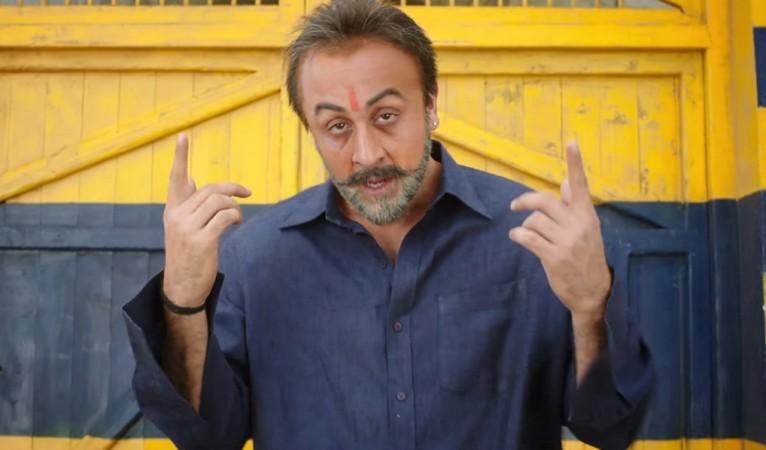 Sanjay Dutt's life has been full of ups and downs and has been no less than a cinematic experience, with the perfect dose of drama and mystery. And when Sanjay's good friend and filmmaker Rajkumar Hirani decided to bring out his life on the silver screen, fans were elated. Sanju teaser, which was released online today, gives you a glimpse into the life of Munna Bhai's life.
Ranbir Kapoor, who plays the titular role in the Dutt biopic, has picked up Sanju baba's body language and mannerism very well. And looks convincing as Dutt. Although it is quite difficult to get into the skin of a living personality and emote it on screen, Ranbir has effortlessly seeped into the skin of Sanjay Dutt.
Dutt's life has been all about dizzying heights and darkest depths, adulation of diehard fans, unending battles with various addictions, underworld, prison terms and loss of loved ones. But going by the teaser, it looks like Rajkumar Hirani wants audience to explore the important aspects of his life.
While the teaser didn't give us a glimpse into the remaining cast - Sonam Kapoor, Manisha Koirala, Paresh Rawal, Anushka Sharma, Dia Mirza, Vicky Kaushal and others - who will be seen playing key role of people close to Dutt in real life.
Ranbir Kapoor may have nailed all the different looks of Sanjay Dutt but his voice doesn't let you believe that you are watching Sanju baba on the big screen. Unfortunately, he fails to connect with you on that part.
Nevertheless, the Rockstar actor looks promising and impressive in his portrayal. And now we wait to explore how other actors have portrayed their part in the film.
Watch the Sanju teaser here:
Produced by Vinod Chopra Films, Rajkumar Hirani films in association with Fox Star Studios, Sanju will be releasing on June 29, this year.