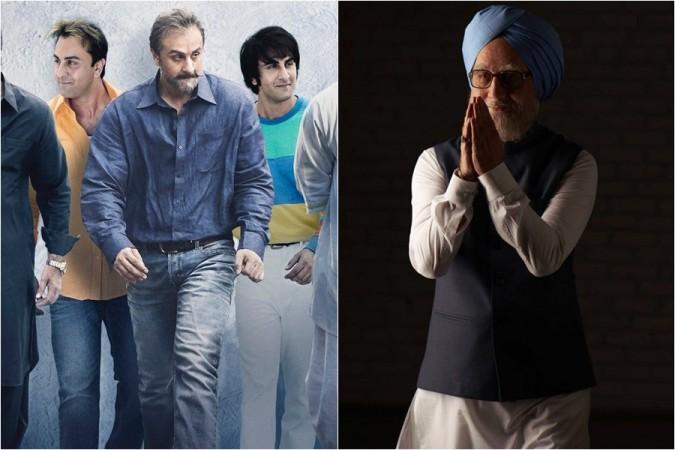 It's raining biopics in Bollywood. The storytelling technique has always been a prominent part of Bollywood films but the treatment has evolved over the years and we see it right now more than ever. More filmmakers are adapting realism over larger-than-life characters and two such upcoming note-worthy films are The Accidental Prime Minister and Sanju, both of which are biopics and are much awaited due to the unprecedented vision of their directors and the zealous performers that veteran Anupam Kher and the very talented Ranbir Kapoor are.
The genre of biopic can be very challenging too as it demands an extensive research driven by a very strong vision and screenplay. The screenplay of Sanju, a biographical film based on the life of Indian actor Sanjay Dutt, has been helmed by Rajkumar Hirani and Abhijit Joshi (Lage Raho Munnabhai, PK, etc.) and the screenplay of The Accidental Prime Minister has been directed by Vijay Ratnakar Gutte written by none other than Mayank Tewari who has given the Indian cinema some of it's finest biopics in recent times. Both the movies have taken a considerable amount of pre-production and an extensive research into the detailing of every aspect of the storyline and characters before it went on floors.
Apart from keeping all the creative aspects of the film in place, the makers of Sanju and The Accidental Prime Minister have also got the casting bang on as both actors share a very uncanny resemblance in their first looks with their real-life counterparts. While the first look looks so close to real, it is hard to tell which of these actors have done a more convincing job.
The brilliant actors that they are, with Anupam Kher and Ranbir Kapoor have got into the skin of the characters and have amazingly got the body language of Dr. Manmohan Singh and Sanjay Dutt respectively. While Sanju is slated to hit the theatres on June 29, The Accidental Prime Minister is slated to release on December 21.