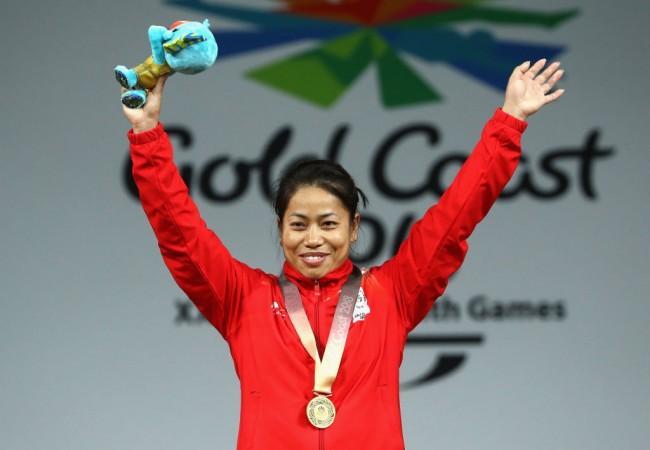 Indian weightlifter Sanjita Chanu has alleged foul play after the International Weightlifting Federation (IWF), on Thursday, handed her provisional suspension following a failed dope test.
Chanu, 24, insisted that she had been taking supplements provided by the Federation and said she has no idea how her sample tested positive.
The IWF, in a statement, said that 24-year-old Commonwealth Games gold medallist tested positive for testosterone.
"IWF reports that the sample of Ms. Sanjita Chanu Khumukcham (IND) has returned an Adverse Analytical Finding for Testosterone (S1.1 Anabolic Agents). As a consequence, the athlete is provisionally suspended in view of a potential anti-doping rule violation," the statement read.
The two-time Commonwealth Games champion has the right to challenge before an anti-doping disciplinary panel and get her 'B' sample tested. However, if proved guilty, the Manipur weightlifter faces the risk of losing her Gold Coast Games gold medal and a four-year suspension.
Chanu: Someone may have spiked my sample
"I have only taken supplements provided by the Federation and my samples (both urine and blood) have been tested many times but it was always negative," Chanu told The Times of India.
She added: "If the B sample is also positive, then I'm sure something has happened. Either, they tested the wrong sample or someone spiked my sample. We all took the same supplements and how come only my sample returned a positive test. It can't happen that away.
"Before I left for the Worlds I gave my sample and the NADA/WADA team took my sample again in Patiala after we returned from the USA. So I'm puzzled how this sample, which was given in between these two tests turned positive?"
Chanu won India its second gold medal at the recently-concluded Gold Coast Commonwealth Games. She had lifted a total of 192 kg to finish on the top step of the podium in the women's 53kg category, setting a new meet record in the snatch along the way.
The weightlifter shot to prominence when she won her first Commonwealth Games gold medal in 2014 at 20 in Glasgow.
It is yet to be ascertained when and where the samples were collected from the weightlifter. However, it seems, it must have done after Chanu had returned from World Championships in December last year.
"In any case where it is determined that the Athlete did not commit an anti-doping rule violation, the relevant decision will also be published. IWF will not make any further comments on the case until it is closed," the statement from the wrestling body, added.