India came up with its third-best Commonwealth Games performance in the 21st edition of the quadrennial multi-sport event in Gold Coast, winning a total of 66 medals.
While their performance in 2010 Delhi Games remains the best (Gold - 38, Silver - 26, Bronze - 36), the Asian giants came up with a vastly improved performance when compared to the fifth-place finish in the last edition in 2014.
While India ended with 64 medals (Gold - 15, Silver - 30 and Bronze 19) in Glasgow, they have finished third on the medal table in Gold Coast with 26 golds, 20 silvers and 20 bronzes.
Young stars shine
It was heartening to see youngsters battling pressure and finishing on the top step of the podium. 15-year-old Anish Bhanwala (shooting), Manu Bhaker (shooting) and Satwiksairaj Rankireddy (badminton) were some of the brightest young stars for India in Gold Coast.
22-year-old Manika Batra's gold medal-winning performances in table tennis (women's singles and women's team event) are certainly the highlight of India's campaign in the 21st Commonwealth Games.
On the other hand, veterans also stepped up and dominated their respective sport as the likes of Mary Kom (boxing), Saina Nehwal (badminton), Sushil Kumar (wrestling) and Tejaswini Sawant (shooting) made merry.
Indian shooters reign supreme in Gold Coast
Shooters won the most number of medals for India in Gold Coast (16 - 7 Golds, 4 Silvers and 5 Bronzes).
All the 12 wrestlers, who were part of the Indian contingent, won medals. Five of them finished on the top step of the podium.
Sport-wise medal tally for India in Commonwealth Games 2018
| | | | | |
| --- | --- | --- | --- | --- |
| Sport | Gold | Silver | Bronze | Total |
| Shooting | 7 | 4 | 5 | 16 |
| Wrestling | 5 | 3 | 4 | 12 |
| Weightlifting | 5 | 2 | 2 | 9 |
| Boxing | 3 | 3 | 3 | 9 |
| Table Tennis | 3 | 2 | 3 | 8 |
| Badminton | 2 | 3 | 1 | 6 |
| Athletics | 1 | 1 | 1 | 3 |
| Squash | 2 | 2 | 0 | 2 |
| Para Powerlifting | 0 | 0 | 1 | 1 |
| Total | 26 | 20 | 20 | 66 |
Full list of Indian medalists at Commonwealth Games 2018 (Sport-wise)
Athletics
| | | |
| --- | --- | --- |
| Athlete | Event | Medal |
| Neeraj Chopra | Men's Javelin Throw | Gold |
| Seema Punia | Women's Discus Throw | Gold |
| Navjeet Dhillon | Women's Discus Throw | Bronze |
Badminton
| | | |
| --- | --- | --- |
| Athlete/Team | Event | Medal |
| Saina Nehwal | Women's singles | Gold |
| PV Sindhu | Women's singles | Silver |
| Kidambi Srikanth | Men's singles | Silver |
| Satwiksairaj Rankireddy/Chirag Shetty | Men's doubles | Silver |
| Ashwini Ponnappa/Sikki Reddy | Women's doubles | Silver |
| India mixed team | Mixed team event | Gold |
Boxing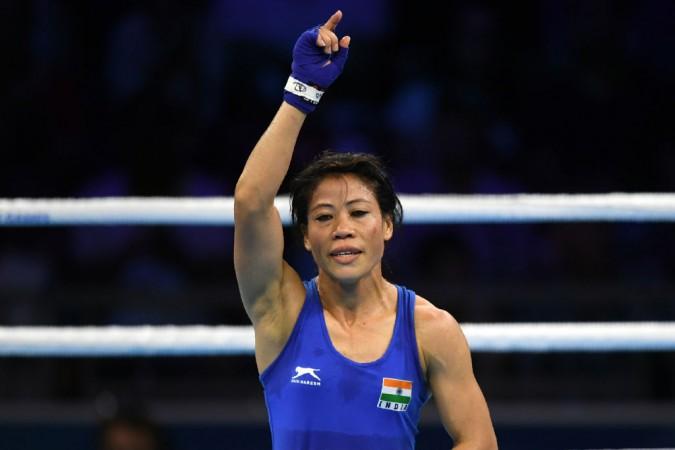 | | | |
| --- | --- | --- |
| Athlete | Event | Medal |
| Gaurav Solanki | Men's 52kg | Gold |
| Vikas Krishan | Men's 75kg | Gold |
| Mary Kom | Women's 45-48kg | Gold |
| Satish Kumar | Men's +91kg | Silver |
| Amit | Men's 46-49kg | Silver |
| Manish Kaushik | Men's 60kg | Silver |
| Hassamuddin Mohammed | Men's 56kg | Bronze |
| Manoj Kumar | Men's 69kg | Bronze |
| Naman Tanwar | Men's 91kg | Bronze |
Para Powerlifting
| | | |
| --- | --- | --- |
| Sachin Chaudhary | Men's Heavyweight | Brone |
Shooting
| | | |
| --- | --- | --- |
| Athlete | Event | Medal |
| Jitu Rai | Men's 10m Air Pistol | Gold |
| Anish Bhanwala | Men's 25m Rapid Fire Pistol | Gold |
| Sanjeev Rajput | Men's 50m Rifle 3 Positions | Gold |
| Manu Bhaker | Women's 10m Air Pistol | Gold |
| Heena Sidhu | Women's 25m Air Pistol | Gold |
| Tejaswini Sawant | Women's Rifle 3 Positions | Gold |
| Shreyasi Singh | Women's Double Trap | Gold |
| Heena Sidhu | Women's 10m Air Pistol | Silver |
| Mehuli Ghosh | Women's 10m Air Rifle | Silver |
| Anjum Moudgil | Women's 50m Rifle 3 Positions | Silver |
| Tejaswini Sawant | Women's 50m Rifle Prone | Silver |
| Om Mitharval | Men's 10m Air Pistol | Bronze |
| Ravi Kumar | Men's 10m Air Rifle | Bronze |
| Om Mitharval | Men's 50m Pistol | Bronze |
| Ankur Mittal | Men's Double Trap | Bronze |
| Apurvi Chandela | Women's 10m Air Rifle | Bronze |
Squash
| | | |
| --- | --- | --- |
| Athlete | Event | Medal |
| Dipika Pallikal Karthik/Joshna Chinappa | Women's doubles | Silver |
| Dipika Pallikal Karthik/Saurav Ghosal | Mixed doubles | Silver |
Table Tennis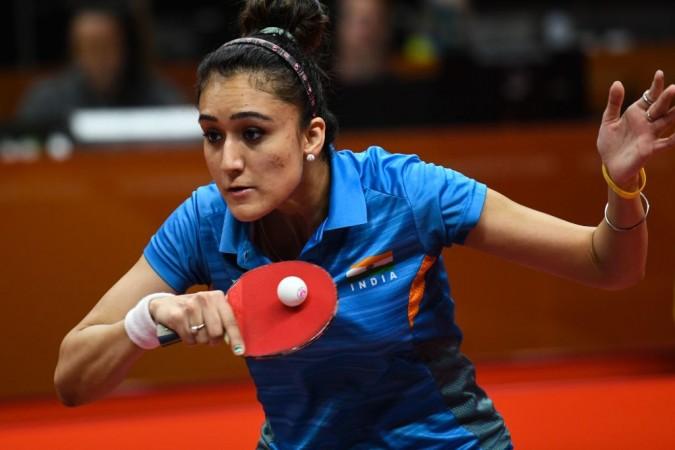 | | | |
| --- | --- | --- |
| Athlete | Event | Medals |
| Manika Batra | Women's singles | Gold |
| India | Women's team event | Gold |
| India | Men's team event | Gold |
| Sharath Kamal/Sathiyan G | Men's doubles | Silver |
| Manika Batra/Mouma Das | Women's doubles | Silver |
| Harmeet Desai/Sunil Shetty | Men's doubles | Bronze |
| Sharath Kamal | Men's singles | Bronze |
| Sathiyan G/Manika Batra | Mixed Doubles | Bronze |
Weightlifting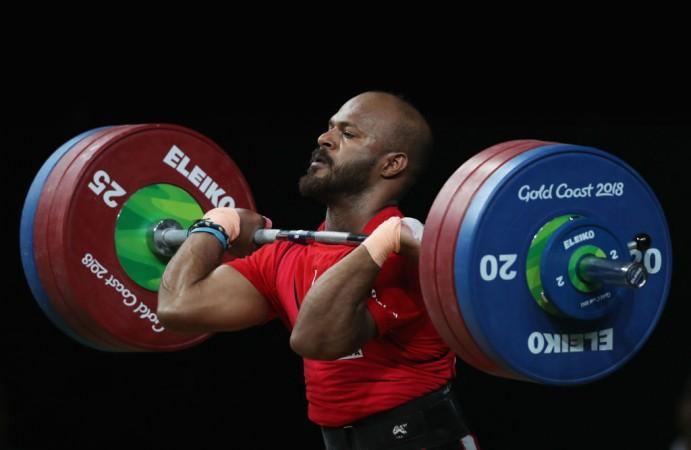 | | | |
| --- | --- | --- |
| Athlete | Event | Medal |
| Satish Kumar Sivalingam | Men's 77kg | Gold |
| RV Ragala | Men's 85kg | Gold |
| Mirabai Chanu | Women's 48kg | Gold |
| Sanjita Chanu | Women's 53kg | Gold |
| Punam Yadav | Women's 69kg | Gold |
| Pradeep Singh | Men's 105kg | Silver |
| Gururaja | Men's 56kg | Silver |
| Deepak Lather | Men's 69kg | Bronze |
| Vikas Thakur | Men's 94kg | Bronze |
Wrestling
| | | |
| --- | --- | --- |
| Athlete | Event | Medal |
| Sumit | Men's Freestyle 125kg | Gold |
| Rahul Aware | Men's Freestyle 57kg | Gold |
| Bajrang | Men's Freestyle 65kg | Gold |
| Sushil Kumar | Men's Freestyle 74kg | Gold |
| Vinesh Phogat | Women's Freestyle 50kg | Gold |
| Mausam Khatri | Men's Freestyle 97kg | Silver |
| Babita Kumari | Women's Freestyle 53kg | Silver |
| Pooja Dhanda | Women's Freestyle 57kg | Silver |
| Somveer | Men's Freestyle 86kg | Bronze |
| Sakshi Malik | Women's Freestyle 62kg | Bronze |
| Divya Kakran | Women's Freestyle 68kg | Bronze |
| Kiran | Women's Freestyle 76kh | Bronze |