Film-maker Sanjay Gupta apparently took a jibe at Shah Rukh Khan with a post on Twitter. However, he later deleted the tweet after SRK's fans started trolling the Kaabil director on the micro-blogging site.
Read: Battling with Shah Rukh Khan at the box office no longer scares stars; has SRK lost his Badshah tag?
Sanjay's apparent dig at Shah Rukh is believed to be in connection with the superstar's upcoming box office clash with Akshay Kumar. SRK's untitled Imtiaz Ali movie and Akshay's Toilet Ek Prem Katha are slated to be released on August 11.
Just after the upcoming clash was made official, Sanjay took to Twitter and said, "KARMA, you beauty! I love and believe in you so much. I love how you go after all that f*** with you. KARTAM BHUKTAM on Independence Day".
Although Sanjay did not take any name in the tweet, the fans assumed he was targeting Shah Rukh. Sanjay's Kaabil starring Hrithik Roshan had clashed with Shah Rukh's Raees a few months back.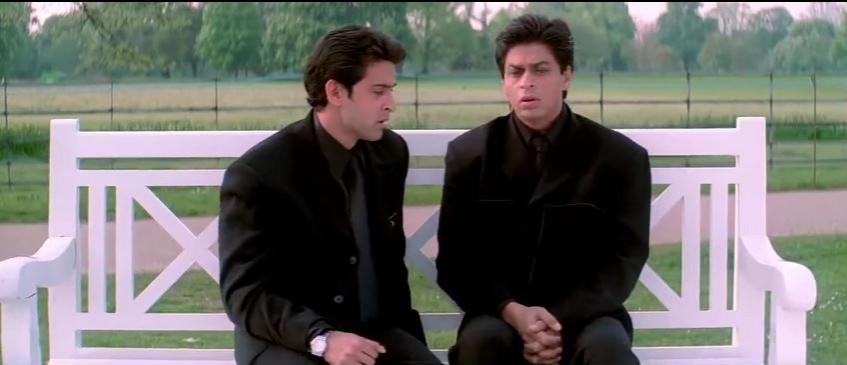 It was one of the biggest box office clashes in recent past. The clash had caused much loss for Kaabil, as it had earned less than Raees, the latter having claimed more screens. It looks like Sanjay is still not over this incident.
Nevertheless, Shah Rukh's fans trolled the film maker back. Check some of the responses on Twitter: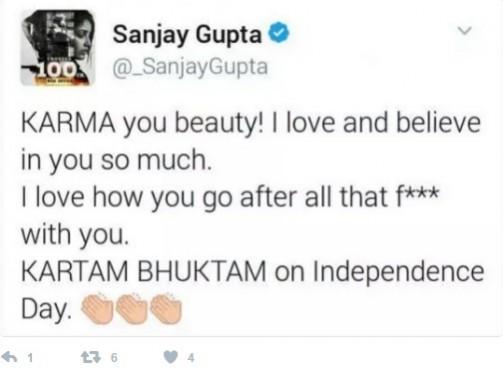 If your account is verified but your mentions look as empty as theaters during @_SanjayGupta film, then just take SRK's name & see the magic

— FARHAN (@lamFarhan) 31 March 2017
Everytime this coward tweets crap & deletes it. Sir if you can't stand by your words don't even try to tweet it. @_SanjayGupta

— DEAR SRK (@i_DipanShah) 31 March 2017
Ystrday whtevr #SanjayGupta said was Smeting vry Childish he needs to Understand that aftr 2-3 months he will see SRK-HRITHIK partyng togtr

— rohit jaiswal (@rohitjswl01) 31 March 2017
Dear Hrithikians, Sanjay Gupta tweets are enough for Raees fans for the upcoming days..!! Just enjoy his tweets????

"One Man Army"???

— Sohail (@sohailrocks11) 30 March 2017
@_SanjayGupta I don't think ever that these kinds of ppl are there in industry who lost their minds after losing box office clash .

— Vanshika (@Vanshikasriva19) 30 March 2017
@_SanjayGupta This tweet shows how classless you are... This is the reason your film kaabil was a flop...

— Trending (@porusb) 30 March 2017