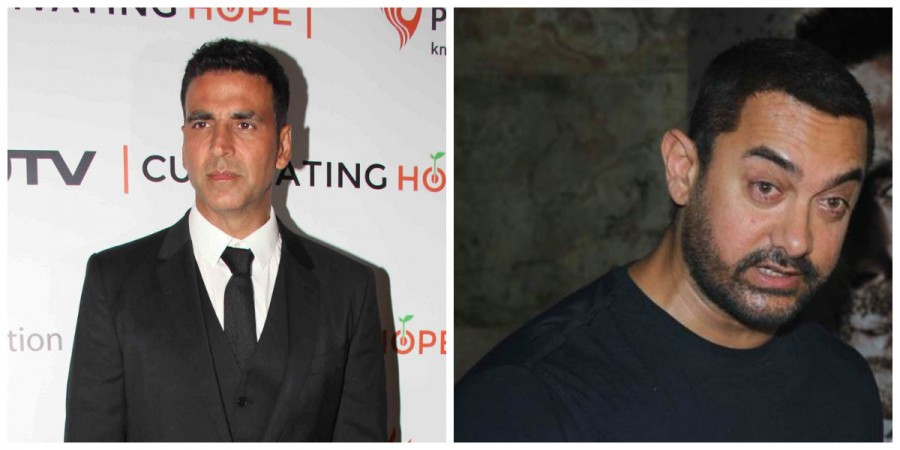 Aamir Khan has been receiving all round applause for his performance in Dangal as the movie has been praised by critics and performing excellently at the box office. However, Aamir recently said something that appears to be an indirect jibe at Akshay Kumar.
Dangal review: It will make you laugh, cry and then blow whistles in the theatre
Aamir is known for coming up with just one movie a year that creates all the box office records. However, the actor said that he is not interested in the monetary aspects of his movies, but the audience's response is most important for him.
Aamir even said that he would do four movies a year if he was interested in money. "I am least interested in the business side of it (movie). Basically, I am a creative person and for me the intensity of love for my work is more important than the numbers. If I was interested in money, I would be doing four films a year and 10 ads that I don't do," the Dangal actor told Bollywood Hungama.
"It would not matter what I say, but it would matter what my actions are. So, if money was what important to me, I would be leading a totally different life. So, for me what is really important is how much I enjoy my work and how much my audience enjoys my work," he added.
Now, Aamir's remark on doing four films a year seems to be an indirect pinch to Akshay as the latter is one of the few big Bollywood stars with four to five movies a year. Akshay was seen in three box office hits in 2016 -- Airlift, Housefull 3 and Rustom.