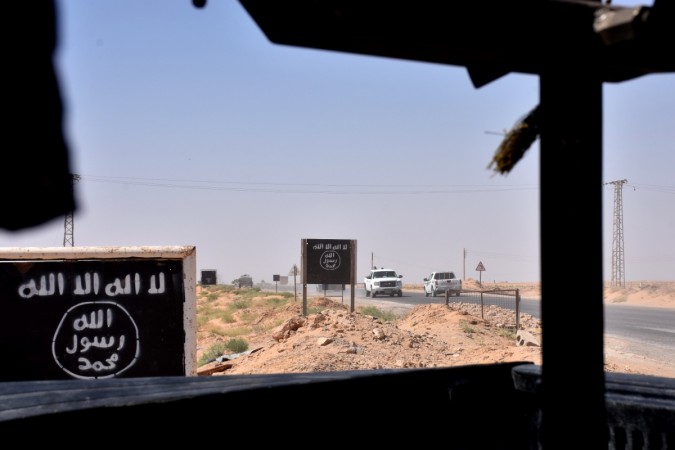 A Birmingham court has sentenced a British Sikh woman to three and half years in prison for allegedly preparing to fly to Syria to join the Islamic State of Iraq and the Levant (ISIL) or Islamic State.
Sandeep Samra, a health and social care student, lived in Coventry, Birmingham. She was 18 years old in 2015 when she first got inclinations towards ISIS, following which she embraced Islam.
The investigating officials have also discovered several messages on her phone and one of the texts reportedly read that she was "going for death". She claimed that she intended to die for ISIS.
Evidence against Samra
The Birmingham police had been tracking Samra since June 2017 when she was arrested by the West Midlands Counter Terrorism Unit (WMCTU). She had tried to forge her teachers' signature in a bid to get her passport.
While there are no details over who provided inputs to WMCTU to arrest Samra, Chief Superintendent Matt Ward has pointed out at the data recovered from her phone which clearly narrated her inclination towards ISIS.
"Samra's phone was examined and officers found evidence of her support for ISIS and her intent on travelling to Syria or other areas controlled by ISIS," said WMCTU chief Matt Ward. "The contents gave insight into Samra's mindset and showed she was developing an active interest in ISIS and jihadi ideology," he added.
The Birmingham court pointed out at Samra's attempt to fake her identity in 2017 by also getting a fake passport to flee the United Kingdom.
The judge concluded the hearing as he reprimanded Samra and added, "You were deeply radicalised and in possession of the most extreme material, which you were effectively training yourself to watch given the horrific nature of it. Fortunately, you were found and stopped before you were ever able to in fact travel."
A nurse or an aspiring Jihadist?
While crucial evidence has been revealed by police, Samra urged Judge Melbourne Inman that she had no intentions of being a part in ISIS violence.
She claimed last week that she wanted to become a nurse in Syria so as to help thousands stranded in the terror nation.
Later during the hearing, she even clarified that she had plans to leave the United Kingdom, as her parents were informed of her conversion to Islam.
However, Judge Inman pointed out at WMCTU's findings and sentenced her to three years in prison as the court observed that she had been deeply radicalised.
Read: Moving images show son, daughter biding final goodbye to ISIS suicide bomber just before he blows up
The WMCTU have also discovered several phone conversations which show that she was constantly on a lookout for ways to get to Syria.
According to police, one of the conversations disclosed Samra's chat with an Egyptian man. The duo fell in love and had plans to marry and fly to Syria to fight for Jihad, police said.