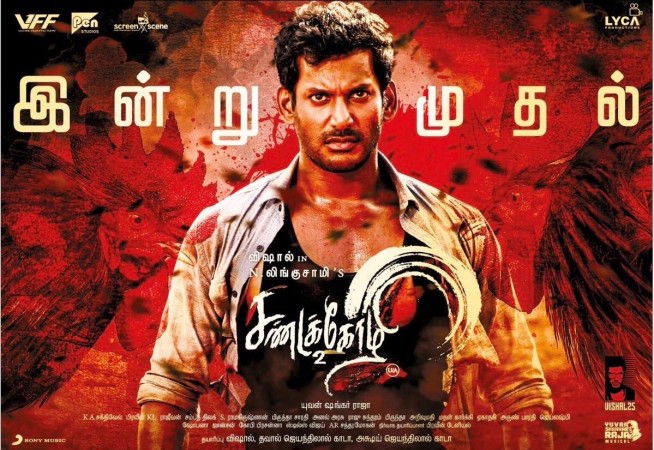 Vishal Krishna may have taken many initiatives to curb piracy and warned the admins of Tamil Rockers to stop their activities, but it has not prevented the notorious sites from leaking the illegal copies of the movies.
The actor's latest movie Sandakozhi 2 has been hit by piracy. Yes, hours after the movie was released online the movie with different qualities have been made available by Tamil Rockers and other sites.
Ever since Vishal took the mantle of the Tamil Film Producers' Council, he has acted tough on piracy and ensured to bring numerous domains of Tamil Rockers along with a few other sites. During the big releases like Rajinikanth's Kaala, thousands of torrent links were brought down due to pro-active measures taken by the anti-piracy department of the producers' guild.
Despite so much of measures and direct warnings, the notorious continues to operate without any fear.
Coming to Sandakozhi 2, it is a mass-masala film which has won the viewers' appreciation for its decent storyline backed by Vishal and Varalaxmi's performances. With the movie getting fairly positive reviews, the makers were expecting the film to do well at the box office.
However, it has to be seen how Sandakozhi 2 performs after the movie being hit by piracy.