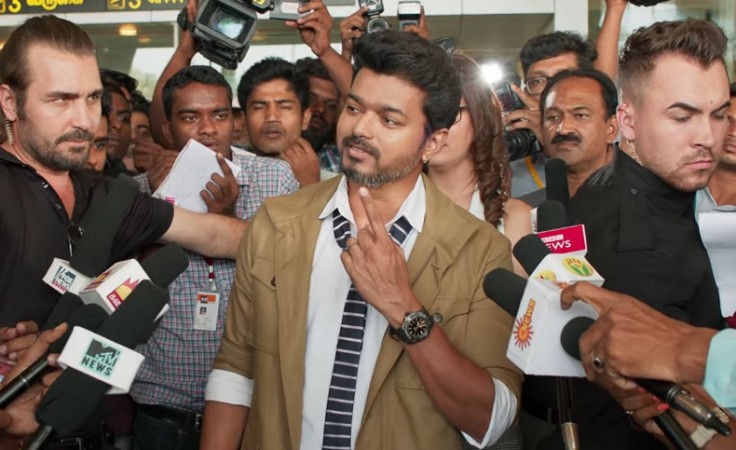 Samuthirakani has responded to the Sarkar plagiarism issue, which was amicably sorted out between the makers and budding filmmaker Varun Rajendran, who dragged the movie to Madras High Court. Just in: Reservation for tickets Begins in Chennai and TN
According to Samuthirakani, a particular story idea can strike anyone and one cannot call it as plagiarism. He cites an example to prove his point by saying, "Four years ago I had a story discussion with Sivakarthikeyan at my place in the midnight. After listening to the story, Siva told me that half of the story is similar to his Rajini Murugan and they were planning to cast me in a role."
He adds, "In Rajini Murugan, there was this grandpa's character, while in my story we had grandma doing the similar role. So my point is, the same idea can strike many people."
Samuthirakani is not happy with the people who call it to be a case of story theft. "This is clash of thoughts. A lot of old movies have come back with the same scripts again. Instead of fighting, let's just learn to let go," he points out.
He wants the mudslinging to stop and the issues should be solved through talks. "These days, I am making movies out of newspaper stories. I have to then thank you (reporters) for my ideas. I am not happy with the way Sarkar issue was handled. It could have been amicably sorted out," he ends.
Budding filmmaker Varun Rajendran filed a complaint with the South Indian Film Writers' Association stating that AR Murugadoss stole his story which he had written in 2017.
Simultaneously, he filed a case with the Madras High Court to bring a stay on the film's release. The issue took a serious twist once the writers' guild found out that there were similarities between the two stories.
Later, the issue was solved out of court.
Sun Pictures-produced movie, which has Vijay, Keerthy Suresh and Varalaxmi Sarathkumar in the leads, will release on Tuesday, November 6.