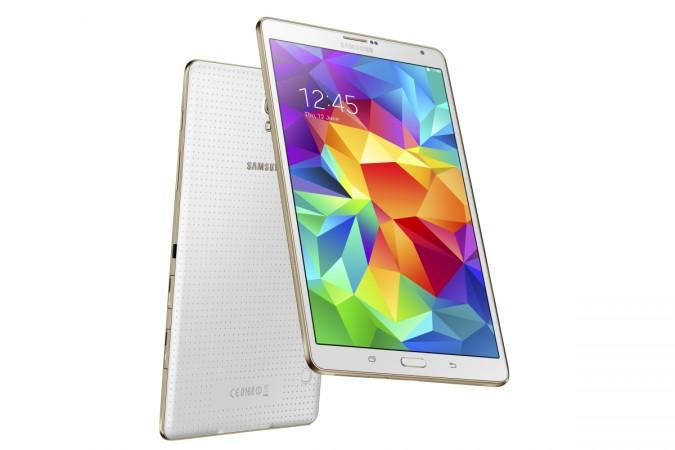 Samsung is set to launch two more Android tablet devices soon.
According to a report by Tech Tastic, the South Korean consumer electronics company has sent two different tablet devices to their Indian R&D division located in Delhi and Bangalore respectively.
The report also shows two inventor slips with the respective model number mentioned on them. The SM-T555 is expected to be the future generation model of Samsung's Galaxy 4 Tab 10.1 and is expected to be named Samsung Galaxy Tab 5.
The Galaxy 4 Tab 10.1 was released in the middle of this year with 3 different variants – the WiFi only model SM-T530, the 3G and WiFi model SM-T531 and SM-T535 with 4G, 3G and WiFi network support.
Though there are no further leaks regarding this future Galaxy Tab model, Samsung is likely to introduce 64-bit computing to this tablet along with the latest Android operating system 5.0 Lollipop.
The other model spotted on the Inventory listing carries a Codename of SM-T116 which is most probably the future model of Galaxy tab 3 lite. A similar model had been spotted earlier on benchmarking site, Geekbench on November this year. According to the site, the Samsung SM-T116 Android Tablet runs on Android Kitkat 4.4 and is powered by an ARM SC8830 Quad-Core processor running at 1.2GHz. The Geekbench report further explains the device is about to feature 1GB of RAM but no explanation on the device storage, screen resolution or camera specifications.
The specification suggests the SM-T116 will fit in the budget tablet category and Samsung might price it aggressively and to get the major market share of budget Android Tablet category.