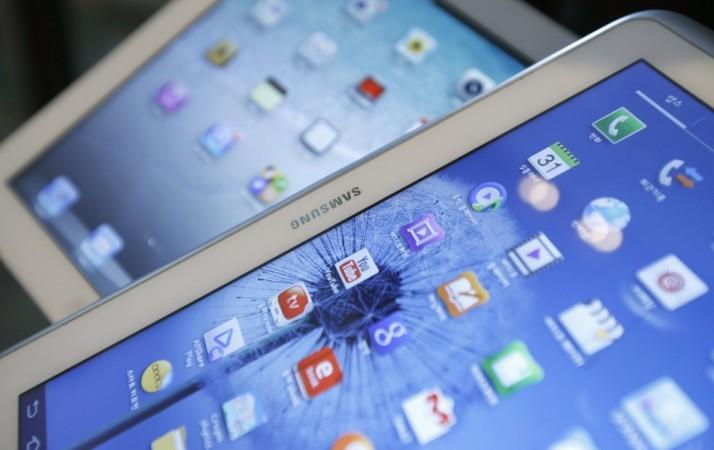 Year 2014 has been a superb year for the technology enthusiasts for the number of new technologies and products. The year will also be noted for debut of several game-changing products, which actually made the competitors to re-think on their future products.
Android, iOS and Windows-based tablets spearheaded the market and there is no significant competitor arrived yet on the tablet arena to compete with these platforms.
Along with the high-priced flagship tablets, the low-priced devices too recorded a huge number of sales particularly the voice-enabled models, which allow users to use it as a phone too. So we managed the list to keep six entry-level tablets with voice-calling facilities and four flagship tablets, which actually shook the market with their respective debut.
Anyways, here is our list of 10 best tablet devices released this year:
Huawei Honor T1
Available currently at ₹10,000 in India, the Huawei Honor T1 features a 1.2GHz A7 Qualcomm MSM8212 Quad Core Processor, 3G connectivity with voice-calling abilities and an HD display. Sporting a 5mp rear and a 0.3mp front camera the Honor T1 is an excellent value-for-money tablet available for its price.
Lenovo A7-50 Tablet
Currently available less than ₹10,000, the Lenovo designed tablet pairs up a 7-inch IPS display with 800x1,200 pixels of screen resolution and 3,450mAh battery. Powered by a Quad-Core MTK 8382 processor, 1GB RAM and 16GB internal memory, the Lenovo A7-50 allows user to call through voice or video and couples essential connectivity options including Bluetooth, WiFi HotSpot, 3G, GPS, GPRS and EDGE. The Lenovo made tablet also features a 5mp rear camera, a 2mp front snapper and essential OTG functionality to pair up any external storage or any input device including keyboard and mouse.
ASUS Fonepad 7 2014 FE170CG
The ASUS made low-cost tablet features some impressive specification inside a nice textured finished case. Weighs 290g, the ASUS Fonepad 7 2014 FE170CG features a dual-core 1.2GHz Intel Atom Z2520 processor with 1GB RAM and 4GB of internal memory with memory expandability support up to 64GB and free cloud storage worth 5GB.
This voice-calling tablet features 3G, Bluetooth 4.0 and WiFi b/g/n connectivity options with a decent battery life. Currently available at ₹7,999 the FE170CG is one of the best budget tablet with calling facility at its price range.
Samsung Galaxy Tab 4 7-inch
The Samsung galaxy Tab 4 T231 is a great-looking budget tablet with amazing hardware specification and user experience. The tablet pairs up an impressive display, Android Kitkat 4.4.2 operating system with Quad-Core 1.2GHz processor, 1.5GB RAM and 8GB internal memory.
The Samsung-designed tablet includes all essential connectivity options including 2G, 3G, Voice Calling, Wifi 802.11a/b/g/n 2.4 + 5GHz, Wi-Fi Direct, Bluetooth v4.0 and A-GPS + GLONASS and decent performance in its price range.
Dell Venue 7 3000
Dell has a reputation offering decent-looking and well-performing devices at a smart price bracket and Dell Venue 7 3000 is no exception. Powered by Android Kitkat 4.4, the tablet offers quite impressive looks, good sound output and an impressive camera.
The 7-inch device also offers MicroSD card slot, Quad-Core Intel Atom processor, 16GB ROM support and an IPS 800x1,200 display. The device also pairs up a 4,550mAh battery and all essential connectivity options.
Google Nexus 7 (2013)
The tablet might have released some time back, but it still rules in the tablet market for its superb built quality and great performance. Featuring 5mp back and 1.2mp front cameras, the Nexus 7 sports a 7-inch Full HD IPS display, 1.5GHz Qualcomm Snapdragon S4 Pro 8064 SoC, 2GB RAM and 32GB in-built memory.
The device also comes up with a decent battery life and one year manufacturing warranty. As part of Google's Nexus family the Nexus 7 tablet has already received Android 5.0 Lollipop update.
Flagship
Apple iPad Mini 2
Apple's iPad devices still ruling the Tablet market for their design language, retina display and amazing user experience and iPad Mini 2 is no exception. With a 7.9-inch screen with 1,536x2,048 pixels resolution, the iPad mini 2 now starts at ₹21,900 for the 16GB WiFi only model.
Apple iPad Air
The iPad Air is actually a revolutionary tablet for its ergonomics, elegance, battery life and performance. The light-weight tablet is easy to hold on hand and gives a great experience in everyday use. The tablet features older iOS 7 interface, which has some niggling issues in app zooming, but happily the device can be upgraded to the latest iOS edition.
Samsung Galaxy Tab S 8.4
Featuring 4G LTE connectivity, 8.4-inch display with 1,600x2,560 pixels resolution at 359ppi pixel density, the Samsung Galaxy Tab S 8.4 is the most inexpensive feature-rich tablet available till date.
Powered by Android Kitkat 4.4.2, the Galaxy Tab S 8.4 is available both in quad-core and octa-core processor options. Both the models feature 3GB RAM and pairs 16GB or 32GB worth internal memory. The device also pairs up a 8MP primary camera and a 2.1 secondary camera with every necessary connectivity options.
Google Nexus 9
The NVIDIA Tegra K1 powered tablet is the first tablet to introduce 64-bit computing to the world of Android. Running on Android 5.0 Lollipop, the Nexus 9 comes available with 16GB WiFi and 32GB LTE 4G version.
Powered by a Li-Po 6,700mAh battery the Nexus 9 boasts an 8.9inches IPS LCD display supporting a resolution of 1,536×2,048 pixels at 281ppi. Developed by HTC, the latest tablet is undoubtedly a premium Android tablet device, which comes with a premium price.