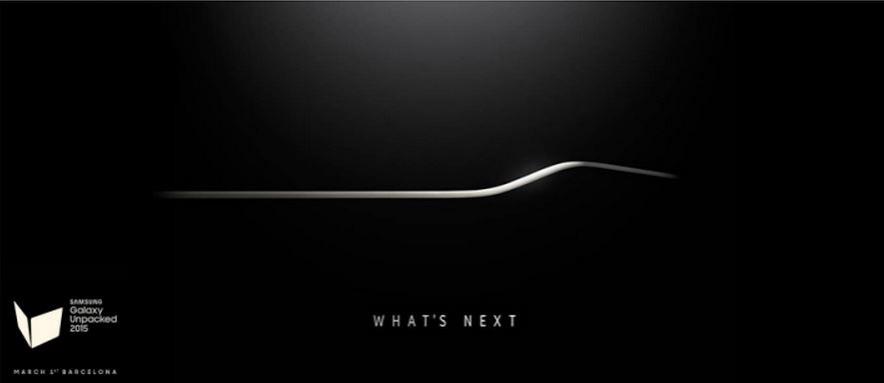 The much-anticipated Galaxy S6 will be unveiled in a few hours in Barcelona.
Smartphone enthusiasts in other parts of the world needn't feel sad about missing the unveiling event as the South Korean company has made an arrangement to facilitate millions of its fans across the globe to watch the Galaxy S6 launch event live on their PC.
The "Samsung Galaxy Unpacked 2015" event is scheduled to kick-off at CCIB (Center de Concencions Internacional de Barcelona) Placa de Willy Brandt, 11-14, 08019 Barcelona, Spain 18:30 CET local time (12:30 pm EST/23:00 PM IST) on 1 March.
The event will be live streamed on the company's official blog "Samsung Tomorrow" (HERE), UK (HERE), Norway (HERE), YouTube channel (HERE) that you can see the live action right here as well:
Highlights of the Samsung Galaxy Unpacked 2015 Event:
This Sunday, we will witness the launch of the sixth generation Galaxy S series smartphone, but besides the flagship smartphone, the company is also slated to unveil a limited edition Edge model with curved dual-edge display.
[Read: Exclusive Features Not Seen in Galaxy S5 Expected in Galaxy S6]
Going by the series of teaser videos, Samsung is very gung-ho about the new Galaxy S6, which is expected to have undergone a major upgrade over its predecessor.
Here is one Samsung video teaser which hints of metal in Galaxy S6:
A lot is at stake on Galaxy S6; if it fails to impress critics and fans, Samsung risks the danger of losing more market share to its arch rival Apple and Chinese firm Xiaomi. Unpacked 2015 Episode 2 will be a one glitzy event, just like when the company pulled off some glamorous theatrics (some called it a bit sexist though), at Galaxy S4 unveiling event last year.
Samsung Galaxy S6 and S6 Edge : What we Know so Far
The upcoming Galaxy S6, internally known as Project Zero, will be the game changer for Samsung. The new smartphone has undergone major design changes and also in terms of internal hardware.
Samsung Galaxy S6 will boast of 5.1-inch QHD (aka 2K: 2560x1440p) screen with a staggering pixel density of 550 plus ppi (pixels per inch).
Under the hood, it is believed to come packed with 14nanometer-based 64-bit class Exynos 7 Octa-core CPU backed by 4GB RAM, 20.7-megapixel camera and a 5.0-megapixel front-camera.
Samsung Galaxy S6 and S6 Edge Release and price details:
It has come to light that Galaxy S6 will hit stores in select global markets either around 22-30 March or 19-27 April, 2015. The company has sent out a memo asking Samsung store employees to restrain from applying for leaves during the aforementioned time-frame, hinting Galaxy S6 might be released within a month of its launch, reported Phone Arena.
A company insider tipped us that Galaxy S6 will hit stores in the subcontinent only in April. Pre-order service is expected to take-off by the middle of March.
As far as price is considered, Galaxy S6 models based on storage variants is expected to cost anywhere between €749 Euros (around $ 848/₹ 52,600) and €949 Euros (around $1074/₹66,630).
On the other hand, Galaxy s6 Edge is expected to cost between €849 Euros (around $961/₹59,600) and €1049 Euros (around $1187/₹73,650).
[Also read: Samsung Galaxy S6 aka Project Zero Final Wrap-up: Expected Release Date, Price, Specification Details]
Set your Clocks for the Samsung Galaxy S6 Launch Live Coverage according to timing zone details from table Below:
| | | |
| --- | --- | --- |
| City | Time | Time-Zone |
| Barcelona (Spain) | Sunday, 1 March 2015, 18:30:00 | CET |
| New York (U.S.A. - New York) | Sunday, 1 March 2015, 12:30:00 | EST |
| San Francisco (U.S.A. – California) | Sunday, 1 March 2015, 09:30:00 | PST |
| Ottawa (Canada- Ontario) | Sunday, 1 March 2015, 12:30:00 | EST |
| Rio de Janeiro (Brazil – Rio de Janeiro) | Sunday, 1 March 2015, 14:30:00 | BRT |
| London (United Kingdom – England) | Sunday, 1 March 2015, 17:30:00 | GMT |
| Paris (France) | Sunday, 1 March 2015, 18:30:00 | CET |
| Berlin (Germany) | Sunday, 1 March 2015, 18:30:00 | CET |
| Amsterdam (Netherlands) | Sunday, 1 March 2015, 18:30:00 | CET |
| Moscow (Russia) | Sunday, 1 March 2015, 20:30:00 | MSK |
| Johannesburg (South Africa) | Sunday, 1 March 2015, 19:30:00 | SAST |
| Abu Dhabi (United Arab Emirates - Abu Dhabi) | Sunday, 1 March 2015, 21:30:00 | GST |
| Islamabad (Pakistan) | Sunday, 1 March 2015, 22:30:00 | PKT |
| New Delhi (India - Delhi) | Sunday, 1 March 2015, 23:00:00 | IST |
| Beijing (China - Beijing Municipality) | Monday, 2 March 2015, 01:30:00 | CST |
| Hong Kong (Hong Kong) | Monday, 2 March 2015, 01:30:00 | HKT |
| Singapore (Singapore) | Monday, 2 March 2015, 01:30:00 | SGT |
| Taipei (Taiwan) | Monday, 2 March 2015, 01:30:00 | CST |
| Indonesia (Jakarta) | Monday, 2 March 2015, 00:30:00 | WIB |
| Seoul (South Korea) | Monday, 2 March 2015, 02:30:00 | KST |
| Tokyo (Japan) | Monday, 2 March 2015, 02:30:00 | JST |
| Canberra (Australia - Australian Capital Territory) | Monday, 2 March 2015, 04:30:00 | AEDT |