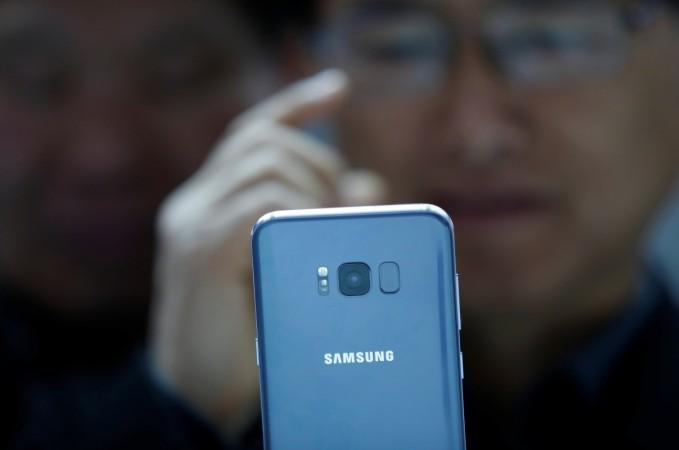 With the release of the iPhone X, Apple made a bold move, and it seems to be paying off. To take on this radically designed flagship phone from its arch rival, Samsung is apparently readying as many as three models of its next-generation Galaxy S handset, dubbed the Galaxy S9, that will likely be launched in the first half of 2018.
The tech world has been hit by a lot of Galaxy S9 rumours over the past few months. The speculated specs of the Galaxy S9 have been largely impressive, with the upcoming Qualcomm Snapdragon 845 and Samsung's home-grown second-generation 10nm Exynos chipset mostly driving the excitement among consumers.
There's no doubt that the Galaxy S9 will be one of the most powerful Android smartphones in the world when it launches. But, a new leak has suggested that Samsung's efforts still may not be enough to match the brilliance of Apple's iPhone X.
The comparison between the iPhone X and the Galaxy S9 is based on newly leaked benchmark test results on the Geekbench website for a Samsung smartphone with the model number SM-G960F.
While the Geekbench listing doesn't mention Galaxy S9 anywhere on the site, the model number SM-G960F is widely believed to be tied to the global version of the Galaxy S9, which is expected to feature Samsung's new Exynos 9 Series 9810 processor. The SM-G960F handset on Geekbench is apparently powered by a new octa-core Exynos chipset and 4GB of RAM, along with Android 8.0 Oreo.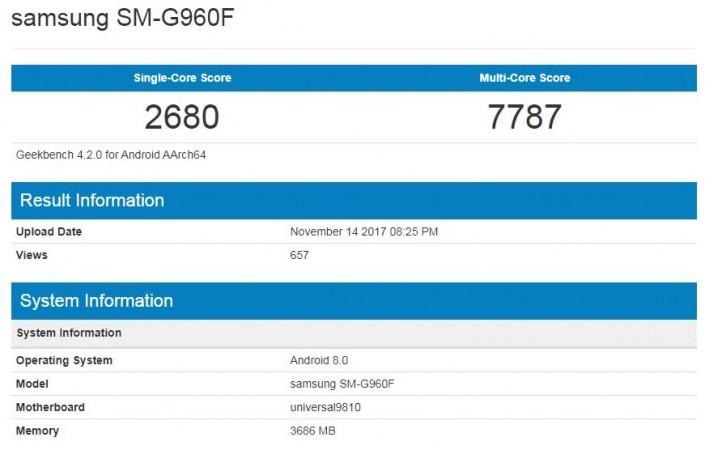 According to the Geekbench site, the global Galaxy S9 model scored 2680 on the single-core Geekbench 4 test, and 7787 on the multi-core test. Although these numbers put the Galaxy S9 among the most powerful Android devices tested, it still can't come anywhere close to the iPhone X.
With scores of 4198 for single-core and 10056 for multi-core tests, the iPhone X easily beats the Galaxy S9. In fact, the iPhone 8 and iPhone 8 Plus also have more impressive results than Samsung's next flagship phone.
It's worth mentioning here that benchmarks are not always an ideal indicator of real world performance. Considering that the Galaxy S9 is still months away, there scores could easily improve with software optimisation.
However, the iPhone X does look more powerful than the Galaxy S9, at least on paper, and it won't be easy for Samsung to win the battle in the premium segment this time around.