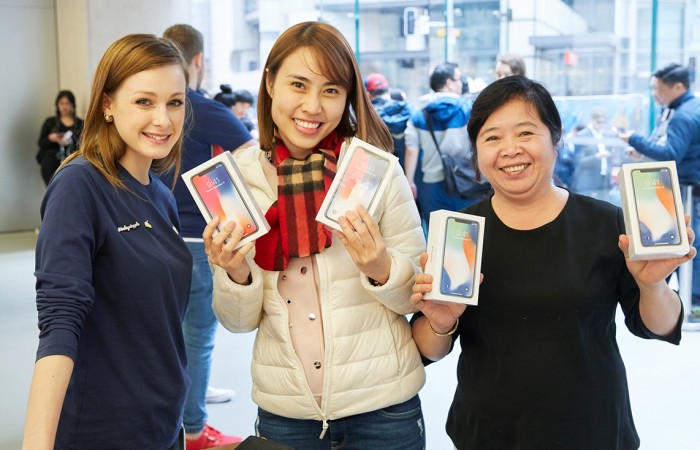 Analysts at TrendFroce are anticipating a storm which will unsettle Samsung sitting at the top of the global smartphone market in the last quarter of this year, and bring Apple back to the No. 1 position.
According to the data compiled by the market research firm, the robust performance of the newly-launched iPhone X will help Apple account for 19.1 percent of the worldwide smartphone market in the October-December quarter, outpacing Samsung with 18.2 percent share of the market.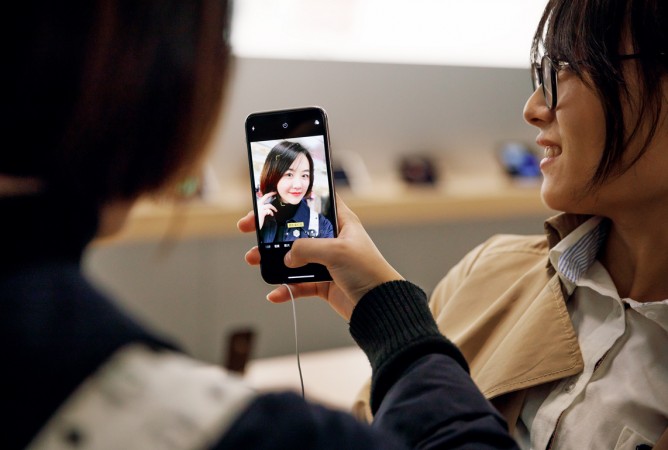 In the third quarter of 2017, the release of Galaxy Note 8 and the continuous strong sales of the Galaxy J series helped Samsung maintained its lead with 21.1 percent share of the market. The company's production volume, however, is projected to fall in the fourth quarter due to tough completion from the iPhone X.
Apple, which had a market share of 11.5 percent in Q3, is expected to witness its iPhone production volume reaching 81 million units with iPhone X accounting for 33 percent of the total. In comparison, Samsung's fourth-quarter total volume will come to 77 million units, a 5 percent drop from the third quarter.

"Samsung is expected to slightly scale back the production of its high-end models in the fourth quarter as the brand is seeing the sales of its smartphones being squeezed by the strong demand for Apple's latest iPhone devices," the TrendForce report said, adding that the surge in iPhone X production will last through the first half of 2018.
Overall, the global smartphone production volume for the third quarter of this quarter totalled 384 million units, registering a year-on-year increase of 6 percent. For the fourth quarter, the global smartphone production volume is estimated to reach a total of 425 million, up 6.3 percent year on year.
In addition, the global total smartphone shipment for the entire 2017 is estimated at 1.46 billion units.