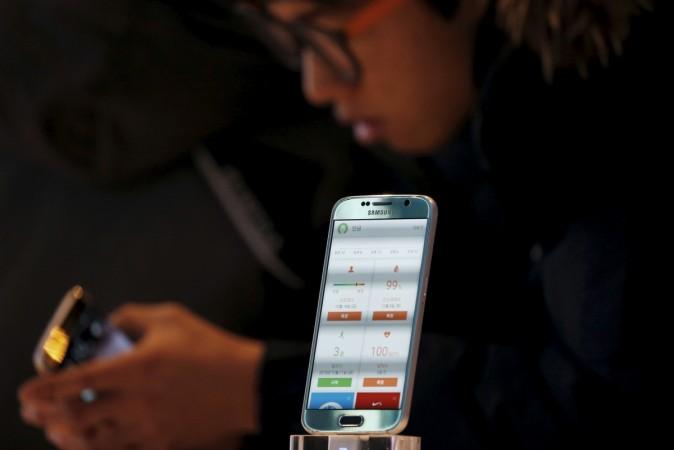 Rumours on expected features of Samsung's Galaxy S8 series were flooding online since the start of the year. Now, KGI Securities market analyst, Ming-Chi Kuo, known for his near-accurate pre-release predictions of Apple iPhones, claims he is privy to the features of the upcoming Galaxy S7 series successor.
Kuo has revealed that Galaxy S8 will come in two variants-based on screen sizes—a generic Galaxy S8 with 5.8-inch display and a Galaxy S8 Plus with 6.2-inch screen. Both models are slated to boast of super AMOLED-based dual-edge display with WQHD (2560x2400p) and 3D curved glass cover. Interestingly, Galaxy S8 series' front-panel will give the physical button at the bottom a miss. Apparently, the home button-cum-finger scanner has been re-located to the rear.
Also read: Google Pixel XL review: A great start for a debut phone
Samsung has also reportedly incorporated six sensors --Proximity sensor, Ambient Light Sensor (ALS), IR-LED transmitter, receiver for iris recognition, front-camera, and a network receiver into the phone.
On the back, the phone will come with four modules—camera at the top center, LED flash to the left side, fingerprint scanner to the right and a heart-rate sensor below. It is said to have 12MP camera on the back and an 8MP snapper with wide FoV (Field of View) lens.
Like the Galaxy S7 series, the new Samsung phones will be sold with different CPU depending on the region of sale. It has come to light the Galaxy S8 models headed to America, China, Japan and some select markets will come with Qualcomm Snapdragon 835 CPU. Whereas, the rest of the markets including Europe and India, will receive mobiles powered by Samsung's in-house built Exynos 9 series (8895) octa-core System-on-Chip (SoC).
Also read: Samsung Galaxy S8 series tipped to boast face detector with iris scanner
Kuo also added that Samsung will sell special edition Galaxy S8 series with 6GB RAM in China and its home country South Korea. (courtesy, 9to5Google)
Samsung Galaxy S8 series, after its unveiling on March 29 in New York City, will be made available for purchase on April 21, and not April 29, as previously reported.
Watch this space for latest news on Samsung Galaxy S8 series.
Also read: Samsung Galaxy S8 news: Price, colour option details of Galaxy S7 successor revealed
Expected specifications of the Galaxy S8 and the Galaxy S8 Plus:
Model

Samsung Galaxy S8

Samsung Galaxy S8 Plus

Display

5.8-inch WQHD super AMOLED screen with 2560x2400p resolution + 3D curved glass
6.2-inch WQHD super AMOLED screen with 2560x2400p resolution + 3D curved glass

OS

Android 7.1 Nougat
Android 7.1 Nouga

Processor

10nm class 64-bit Samsung Exynos 9 series 8895 octa-core CPU/ Qualcomm Snapdragon 835 quad-core (based on region of sale)
10nm class 64-bit Samsung Exynos 9 series 8895 octa-core CPU/ Qualcomm Snapdragon 835 quad-core (based on region of sale)

RAM

4GB/6GB (only in China & South Korea)
4GB/6GB (only in China & South Korea)

Storage

64GB
64GB

Camera

Main: 12MP dual-pixel camera
Front :8MP camera

Main: 12MP dual-pixel camera
Front :8MP camera

Network

4G-LTE
4G-LTE

Add-ons

Single/Dual-SIM (based on region of sale), Bluetooth, Wi-Fi, heart rate sensor, Type C USB port
Single/Dual-SIM (based on region of sale), Bluetooth, Wi-Fi, heart rate sensor, Type C USB port

Glass-based cases (colours)

blue, bright black, gold, matte black, orchid, pink and silver
blue, bright black, gold, matte black, orchid, pink and silver