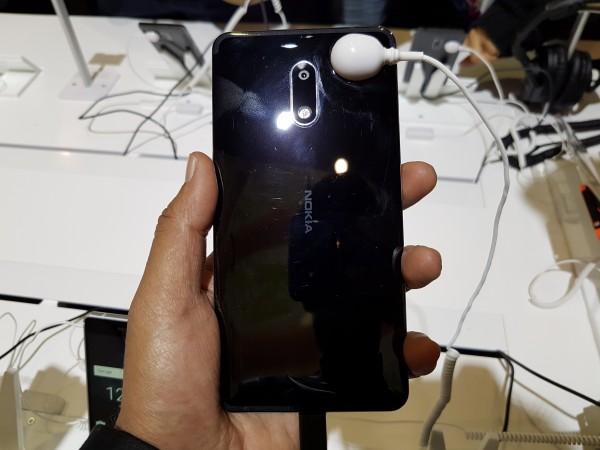 Prior to Mobile World Congress (MWC) 2017, numerous reports indicated that HMD Global Oy would announce their flagship smartphone -- Nokia 8. But, it unveiled mid-tier Android-powered Nokia 6, 5 and 3 series phones at the Barcelona event.
Now, the attention has shifted back to the rumoured Nokia 8, which many believe to be the company's real game-changer and has the capability to challenge well established players -- Samsung and Apple.
New reports have emerged that Nokia 8 (aka Nokia P1) series will come in two variants -- one having smaller screen with 4GB RAM and another with bigger display having 6GB RAM capacity.
Both the Nokia 8 series variants will house Qualcomm's latest Snapdragon 835 quad-core processor and state-of-the-art 23MP camera hardware. But, the battery details are yet to be ascertained.
The generic model with 4GB RAM is expected to cost ¥4,000 (approx. $579/€549/Rs 38,641) and the top-end variant will set you back by ¥4,500 (roughly $652/€617/Rs 43,479), Chinese blog My Drivers revealed.
If all things go as planned, HMD Global Oy is expected to pull the wraps off the Nokia 8 series in June.
By launching the flagship phone in June, the company will be able to get a head start over Apple and Samsung, as they are expected to unveil new iPhone 7s (& also anniversary iPhone X) and Galaxy Note8 in the third quarter of 2017.
It looks like there will be an exciting battle between the former mobile pioneer and the reigning leaders.
Watch this space latest news on HMD Global's Nokia.