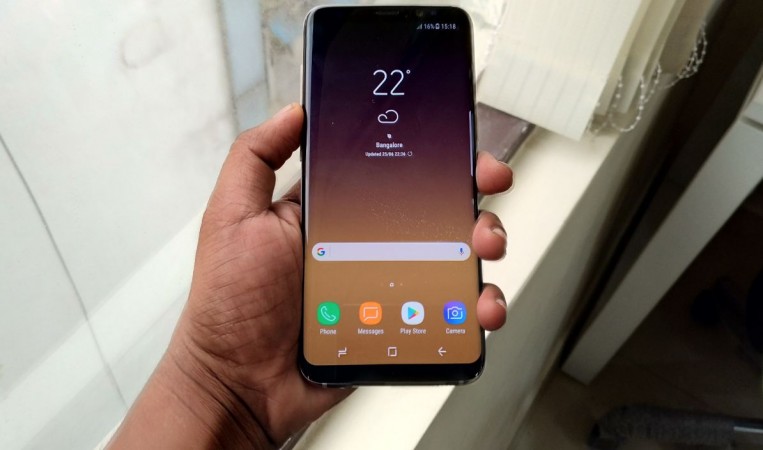 It's been more than a month since Samsung commenced the Android Oreo beta testing for the Galaxy S8 and the S8+ and now it has come to light that the company will continue for at least for another month, if not more.
Samsung is expected to release the final version of the Android Oreo to the Galaxy S8 and the S8+ in January-end, only if things go as planned. But, if they encounter any bugs, the company might further push the roll-out process to February 2018, Android Headlines reported citing the discussion hosted by the Samsung UK's Galaxy Beta Community.
Usually, OEMs (Original Equipment Manufacturers) take a month or month-and-half maximum for beta testing, but Samsung decision to prolong it by almost the double the time, will anger fans, as they purchase flagship phones for their top-end hardware, as well as for the timely software update.
Moreover, rival brands such as HMD Global Oy took only a month to beta test and roll-out the final version to the Nokia 8. The Finnish company has already started the same for mid-range Nokia 5 and is planning to expand it the Nokia 6 soon.
However, Samsung's excuse for the long delay is that it wants to clear all bugs and make sure Galaxy S8 series owners get best user-experience. Well, that's a valid argument considering the past experience where bug-riddled software have known to affect performance and several features, and some rare instances making the device use-less.
It's better to wait for glitch-free software and enjoy the device experience to its fullest capability.
What's coming in Android Oreo?
Android Oreo comes with several enhancements over the Android Nougat such as faster booting, extend battery life by cutting down on unnecessary activities of apps in the back ground, more fluid experiences to phones and tablets as well as improvements in security via Google Play Protect that checks suspicious activities and malwares in application.
It also brings new features such as picture-in-picture, which allows users to do two tasks simultaneously, like checking the calendar while planning a party on a Duo video call. And Smart Text Selection improves copy and paste. With the help of machine learning to recognise entities on the screen—like a complete address—users will be able to easily select text they want with a double tap, and even bring up an app like Maps to help during navigation.
Notable aspect of the Android Oreo is the Rescue Party feature, which helps device to recover from constant bootloops.
In a related development, Samsung is expected commence Android Oreo beta testing for the Galaxy Note8 soon.
Follow us @IBTimesIN_Tech on Twitter for latest updates on Google Android Oreo release schedule and Samsung products.