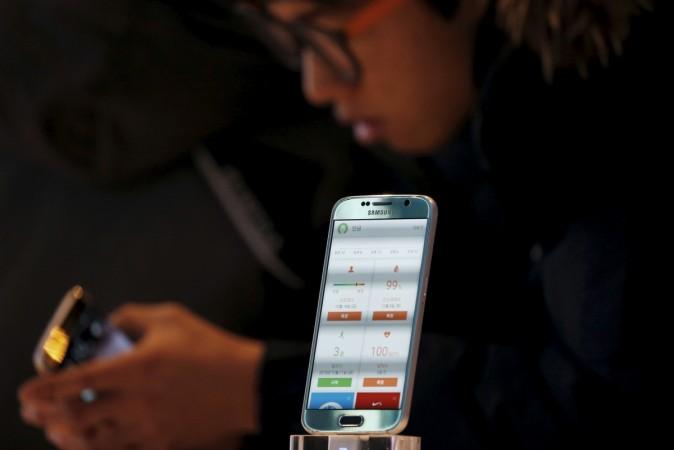 A picture of Samsung's rumoured Galaxy S6 edge Olympic edition has leaked online ahead of the quadrennial multi-sport event kicking off on Aug. 7 in Rio de Janeiro, Brazil.
Popular Twitter spy Evan Blass (aka @evleaks) has posted an image of a black-hued Samsung Galaxy S6 edge Olympic model. It boasts a physical fingerprint sensor and speakers with gold-hued accents in the front. Whereas on the back, It features a blue-coloured camera module on the top and a blue-hued Olympic insignia at the bottom with a tag that says "worldwide partner," hinting that Samsung will be one of the official sponsors of the upcoming mega-event in Brazil.
Though there is no official confirmation from Samsung on plans of unveiling any special edition to mark the Rio Olympics, the company has a long association with the Olympics since South Korea hosted the multi-sport event in 1998.
Furthermore, the company had even brought out a special Winter Olympics (Sochi) edition Galaxy Note 3 in 2013.
This year, Samsung is the worldwide partner in the wireless communications equipment category for Rio Olympics, and if history is any indication, Samsung is likeliest to launch the rumoured summer Olympics Galaxy S7 series soon.
Read more: Samsung, DC Entertainment unveil Batman inspired Galaxy S7 edge Injustice edition
Samsung Galaxy S7 edge Olympics edition features: What to expect?
Last month, Samsung, in association with DC Entertainment, had unveiled a special Batman-mobile-game-inspired Galaxy S7 edge "Injustice: Gods Among Us" edition.
It came with deep black body with gold accents around the speakers, home button and camera module. It also houses a gold iconic Batman insignia on the back. Except the external look, the new Galaxy S7 edge houses the same internal hardware as seen inside the original model.
Also read: Complete specification details of the original Galaxy S7 Edge series
The upcoming Galaxy S7 edge Olympic edition is expected to have same internal hardware, but have some changes in terms of colour options and exclusive value-added media content.
Watch this space for more updates.