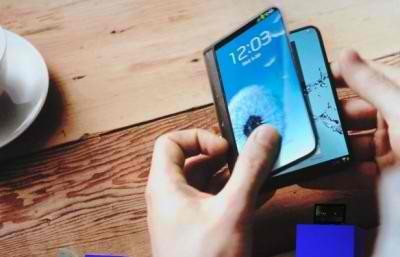 It has been noted that Samsung's much anticipated smartphone with a flexible screen, now tipped as Samsung Galaxy Round, might be introduced this week by the Korean tech firm.
The proposed Samsung Galaxy Round is said to sport a flexible screen, which has been showcased earlier this year as YOUM technology. The screen is reported to be durable and extremely light-weight.
It is believed that the price tag of the smartphone will be much lower than expected, as the device is made in limited quantities and mostly out of plastic (screen), according to Asiae, a Korean news website. It has been also noted that the handset will come with an OLED display.
Samsung will be the first tech firm to release the flexible screen smartphone among its rivals such as LG, which is also said to announce a flexible screen smartphone soon.
The news might be real as a unique Samsung model, which is supposed to be Galaxy Round smartphone, was spotted under benchmark tests recently, which in turn revealed a few specifications of the handset.
Some of the specifications revealed in the GFX Benchmarks include:
-Full HD Display (1920x1080)
-Adreno 330 for handling intense graphics
-Android 4.3 Jelly Bean OS
-Qualcomm CPU 2.2GHz
Some of the graphic tests have been also done on the handset, which gives a stiff competition to the recently revealed Sony Xperia Z1 and Apple iPhone 5S.
It has been also said that the next version of the latest flagship device, Samsung Galaxy Note 3 tipped as Samsung Galaxy Note 3 Active, will arrive with a flexible screen and will be first released in limited numbers in order to get a customer feedback before releasing it worldwide.
The news of flexible screen smartphones came back in September by the tech firm in the form of a confirmation by a Samsung official. Since then, the release date of the device has been kept undercover.
Following is a video of YOUM flexible screen technology:
[Video Courtesy: SamsungTommorow/Youtube]