The awkward placement of the fingerprint reader at the back of the Samsung Galaxy S8 irked many, leading industry observers to believe that the company might rectify the issue with the Galaxy Note 8. Samsung, however, didn't do it, and if new rumours are to be believed, its upcoming Galaxy S9 is also unlikely to have an in-display fingerprint sensor.
A report on Friday, meanwhile, said that the South Korean conglomerate has filed for a patent with KIPRIS, the country's patent office, for a pressure-sensitive in-display fingerprint reader which may debut on one of its upcoming flagship handsets in 2018.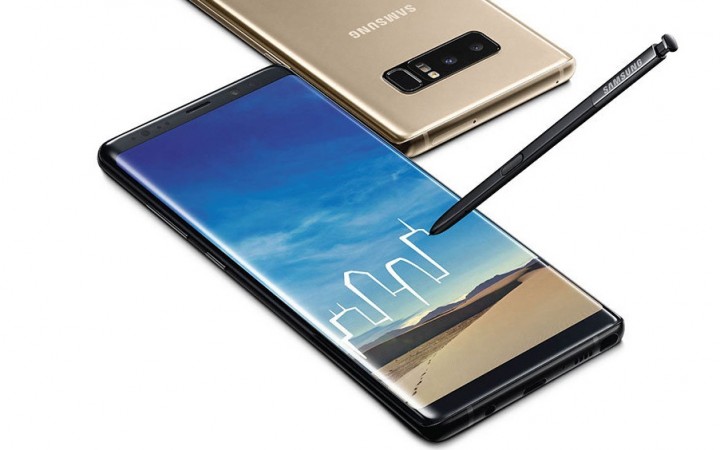 While some people have speculated that the new pressure-sensitive in-display fingerprint reader might be featured in the Galaxy S9 and Galaxy S9+, a recent tweet from a former Samsung executive indicated that the feature could be introduced with the Galaxy Note 9, SamMobile reported.
Samsung indeed developed an optical fingerprint reader that was tested on the Galaxy Note 8's display. However, it turned out to be imperfect due to uneven screen brightness.
According to media reports at the time, the area containing the fingerprint reader appeared brighter than the rest of the screen, which was believed to be one of the main reasons why it eventually couldn't make it to the Galaxy Note 8.
However, now it seems that Samsung has finally developed the technology for the in-display fingerprint reader, and if everything goes according to plans, the Galaxy Note 9 could be the first Samsung handset to feature it.
Ming-Chi Kuo, an analyst with KGI Securities also said earlier this month that the Samsung Galaxy Note 9 may come with "under-display optical fingerprint" sensor when it is released in the second half of 2018.
When it comes to other rumoured details of the Galaxy Note 9, the device is expected to be a more refined version of the Galaxy Note 8. The phone is likely to retain the Infinity Display while the S Pen stylus could receive some significant enhancements. In addition, the Galaxy Note 9 is also expected to feature an improved camera.