There was a huge hype around the recently-released Samsung Galaxy Note 8 and Apple's flagships -- iPhone 8, iPhone 8 Plus and iPhone X -- over reports that the handsets would have fingerprint sensor embedded under the display, but it didn't happen much to the disappointment of gadget lovers. However, this unique feature could be seen in the upcoming Galaxy Note 9, if reports are anything to go by.
Ming-Chi Kuo, an analyst with KGI Securities, has said in a note that the Samsung Galaxy Note 9 may come with "under-display optical fingerprint" sensor when it is released in the second half of 2018, according to Business Insider.
Also read: Samsung Galaxy S9, S9+, Note 9 won't be bigger than their predecessors, says report
The report went on to say that three companies namely BeyondEyes, Samsung subsidiary Samsung LSI, and Egis, which currently supplies fingerprint sensors to the South Korean technology giant, might supply parts for under-display fingerprint sensor. It said Apple supplier Synaptics is an unlikely candidate for the supply of the sensor as Samsung might use a different technology to improve battery life.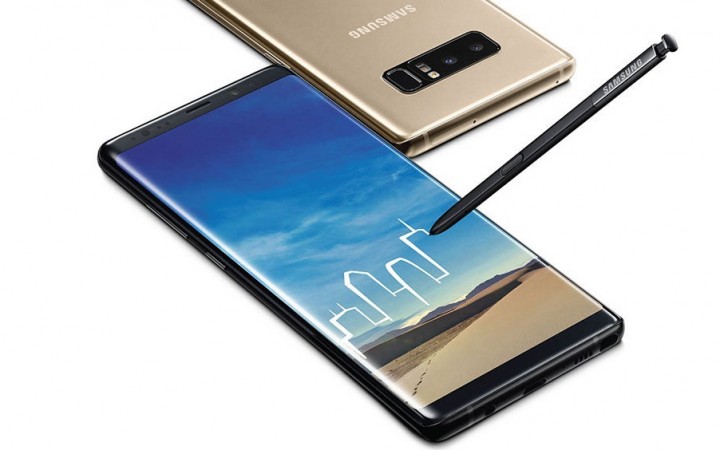 "In our latest analysis of recent under-display optical fingerprint recognition industry developments, we see Korean suppliers and Synaptics as having better visibility among suppliers. With regard to the latest biometrics technologies, however, we favor the 3D sensing segment," wrote Kuo (via Business Insider).
If the under-display optical fingerprint sensor technology turns into a reality, all that users of the Samsung Galaxy Note 9 have to do to unloack their devices is to place their fingers on certain part of the screen.
Both Samsung and Apple did try to introduce this technology in their current flagships but had to back out due to production issues. So, it will be interesting to see the technology in the upcoming Galaxy Note 9.