Many people didn't like the placement of the fingerprint sensor on the back of Samsung's Galaxy S8. The criticism eventually led to the speculation that the company might figure out a solution with its Galaxy Note 8. But, that didn't happen.
With the focus now slowly turning towards Samsung's next flagship smartphone, dubbed the Galaxy S9, some recent rumours claimed that the company had been working on an optical fingerprint recognition technology, enabling it to integrate the feature into the phone's display.
However, a new report said on Thursday that the Galaxy S9 will not have an optical fingerprint sensor, which suggests that it could be either placed at the back or Samsung has some other plan.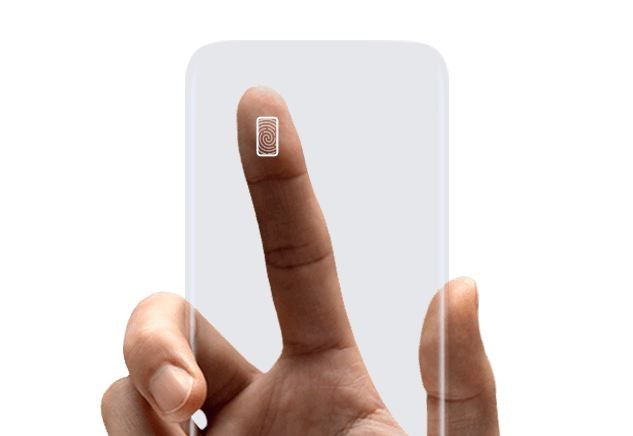 SamMobile has quoted a reliable China-based source who is "100% sure" that the Galaxy S9 fingerprint sensor won't be integrated into the phone's display. While the source didn't provide further details about the feature, some analysts also reportedly believe that the upcoming handset will retain the rear-mounted fingerprint sensor.
A report earlier this week even suggested that Samsung could take a different approach altogether by adding a small recess at the bottom of the Galaxy S9's front to incorporate a small, but super-fast fingerprint reader. The speculation was based on Samsung patent filing with KIPRIS, the South Korea's patent office.
Recent reports also suggested that Samsung could adopt a 3D sensor-equipped front camera to offer improved facial recognition capabilities in the Galaxy S9. The reports said that the South Korean tech giant was planning to enhance the accuracy, safety and speed of the facial recognition functionality by implementing a 3D technology, similar to that of the iPhone X.
Inclusion of such a technology will eliminate the need for the fingerprint sensor in the next-generation Galaxy S handset. However, since all these are nothing but pure speculation, it's better to take every piece of information with a grain of salt.
According to ongoing rumours, the Galaxy S9 will sport the same 5.8-inch Infinity Display as the Galaxy S8 while the Galaxy S9+ will come with a 6.2-inch Infinity Display similar to that of the Galaxy S8+. The upcoming phones are also likely to be powered by the Snapdragon 845 CPU, coupled with 6GB of RAM.