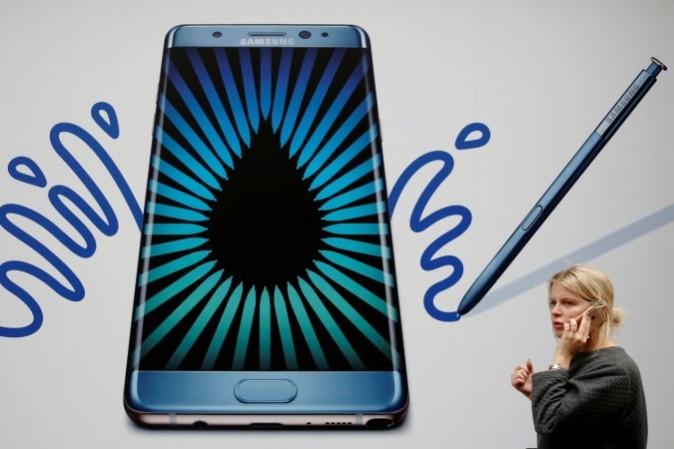 Last month, Samsung announced it will bring back Galaxy Note7 with safer batteries in select global markets. Now, the device's release date and price details have surfaced online.
ET News, citing industry sources, has claimed that Samsung will launch the refurbished Galaxy Note7 dubbed as the Galaxy Note 7R initially in its home market South Korea in June for 700,000 KRW (approx. $620/€569/Rs. 39,766)– almost 30 percent less than the original model's launch price: 989,900 KRW (roughly $877/€804/Rs. 56,235).
Also read: Google Maps for iOS and Android gets new feature to save parking location; here's how to get started
Samsung Galaxy Note 7R: Expected features
As per latest reports, Samsung Galaxy Note 7R is most likely to keep the same design language of original model, but with a smaller battery.
The new Galaxy Note 7R is expected to sport a 5.7-inch QHD (2K)-based dual-edge curved screen with stylus slot at the bottom right corner.
Also read: Will Samsung Galaxy Note 7R find any takers?
Under the hood, it is said to come packed with Samsung's proprietary Exynos (most probably 8890) CPU, 4GB RAM, 12MP dual-pixel primary camera, 5MP front camera and a 3,200mAh (or 3,000mAh) battery with wireless and fast charging technology.
There is no word on whether Samsung will release the phone in other markets.
Watch this space for latest news on Samsung products.