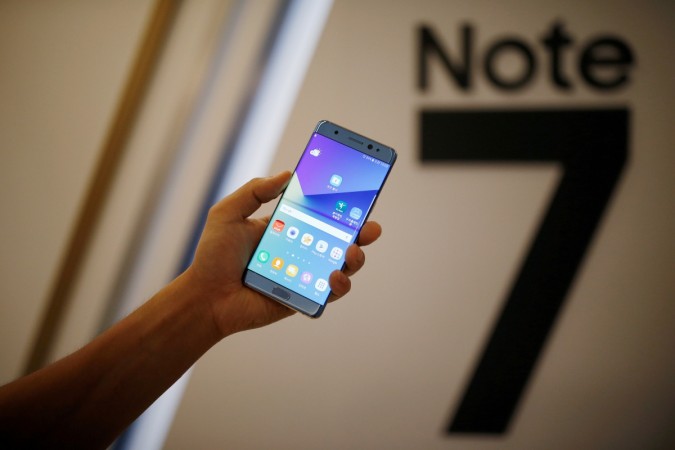 Everybody knows that it's not safe to use the Samsung Galaxy Note 7, and the company has stopped its sale as well as production after several devices caught fire, but millions of owners are reportedly not willing to part with it despite the risk.
Owing to this, Samsung has rolled out an update to the device in South Korea, US, Europe and Australia to limit the battery charging limit, and country to get the update is Canada.
The latest update for Galaxy Note 7 from Samsung limits the maximum battery charging capacity to 60 percent, which means the devices will have shorter battery life. The move is to ensure the safety of the consumers. The company had earlier said that its latest device from the Note series caught fire due to a faulty battery.
[READ: 4 reasons why Samsung Galaxy Note 7 users should return the device soon]
The South Korean technology company has recalled the Galaxy Note 7 worldwide, giving two options to the consumers -- either exchange with the Galaxy S7 and S7 edge or a full refund before December 3. But reports have claimed that less than 10 percent of the buyers have opted for refund or exchange, which means more than a million people are still using the device.
People continue to use the Galaxy Note 7 despite several airlines having prohibited passengers from taking the device inside the plane, which will cause inconvenience to the travellers. The Federal Aviation Administration, a national organisation that sets regulations for airports and airlines in the US, has announced that carrying the device on board a plane would be regarded as a criminal act. Offenders are liable to pay a fine of up to $179,933, and those trying to bring the device inside the plane could be sentenced up to 10 years imprisonment.