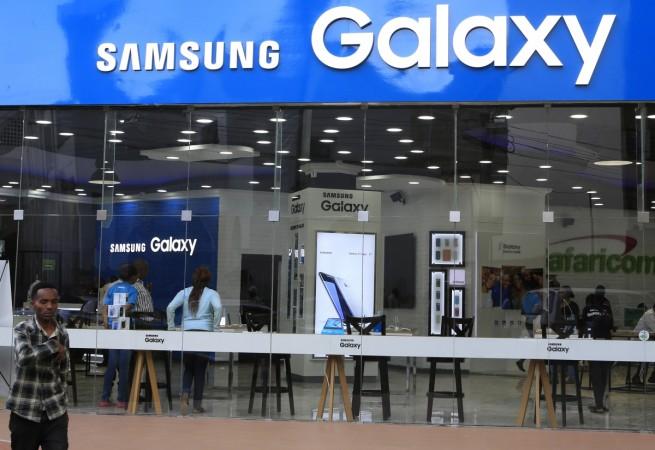 Samsung's next big thing, the Galaxy Note 6 code-named Grace, is expected to be released in Europe, a new leak has revealed. The latest report has also divulged the model numbers of the device in different regions.
The South Korean electronics giant disappointed its fans in Europe last year by not releasing the Galaxy Note 5 in the region. It instead launched the Galaxy S6 edge + in Europe but the Galaxy Note 4 owners looking for an upgrade were left disheartened.
Now a Weibo user (via SamMobile) has shared the alleged model numbers of the Galaxy Note 6 for various regions, and the list includes the European variant. This is in sync with earlier reports that Samsung is planning to release its upcoming next-generation device in the region.
[Read: Samsung Galaxy Note 6 release date, features, design: What we know so far]
Samsung is keeping mum on its upcoming Note device, but if one is to go by the company's tradition, it should be released in August, by the time the Galaxy Note 5 completes a year's cycle in the market. It is also being said that the new device may come as early as July.
The Galaxy Note 6 is expected to sport a 5.8-inch display with 2,560x1,440 pixels, and a few features like waterproofing (IP68-certification), expandable memory, iris scanner and a foldable S Pen stylus. It is expected to be powered by a 2.6GHz Qualcomm Snapdragon 823 processor, yet-to-be-released Android N, and come packed with a 64GB/128GB internal memory and 6GB RAM. The device is also expected to come with a 12MP camera with stronger sensor as seen in the Galaxy S7.
[Read: 3 unique features expected in Samsung Galaxy Note 6]
However, these details of the Galaxy Note 6 are not officially confirmed, as Samsung is yet to open up on the device.