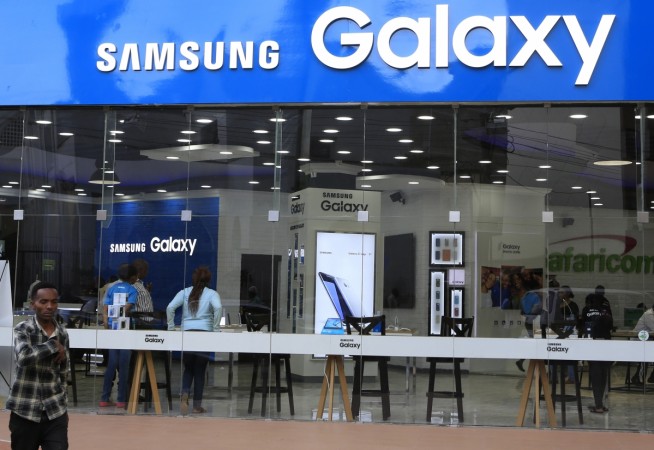 Samsung's upcoming next-generation device, the Galaxy Note 6, will hog the limelight next few months leading up to it release. It is expected to be the last device from the Note series and fans will be looking forward to a noticeable change, rather than just a few feature upgrades.
The Galaxy Note 6 is expected to be released in August, by the time the Galaxy Note 5 completes one-year cycle in the market. However, Korean website The Bell (via PhoneArena), has claimed in a report that the device codenamed Grace will be launched in mid-July.
The South Korean technology giant is tight-lipped on its upcoming device but reports have claimed that it may come with at least three unique features not seen in its predecessor, the Galaxy Note 5.
[Read: Will you see Galaxy S7 features in Samsung Galaxy Note 6?]
Iris scanner: A total of 200 units of "iris cam," described as parts for Samsung Mobile phone, have been spotted on Zauba, a website that keeps track of imports and exports in India. There is no mention of whether the units imported from South Korean to India are to be used in the Galaxy Note 6, but it is very likely to be used in the device as it is Samsung's next "big thing" to be released this year.
Storage: The Galaxy Note 6 is expected to come with a microSD card slot like the recently released Galaxy S7. More than that, Samsung may introduce the 256GB universal flash storage (UFS) that was released in Feb. to its upcoming next-generation device.
[Read: Will Samsung Galaxy Note 6 come with 256GB storage? UFS mass production begins]
Foldable S Pen: According to Patently Mobile, Apple has filed a patent on S Pen with dual functionality. The patent published by the U.S. Patent & Trademark Office is about a mechanism wherein a user can pull the S Pen, bend it halfway and lock it to turn it into a stand. Samsung hasn't revealed when it will introduce the feature but speculations have been rounds that it could be seem in the Galaxy Note 6.
According to reports that have surfaced so far, the Galaxy Note 6 is expected to have a 5.7-inch display, a Qualcomm Snapdragon 820, an Android Marshmallow, a 64GB/128GB internal storage (with microSD card slot), a 6GB RAM, and a 12MP main camera with improved sensor.