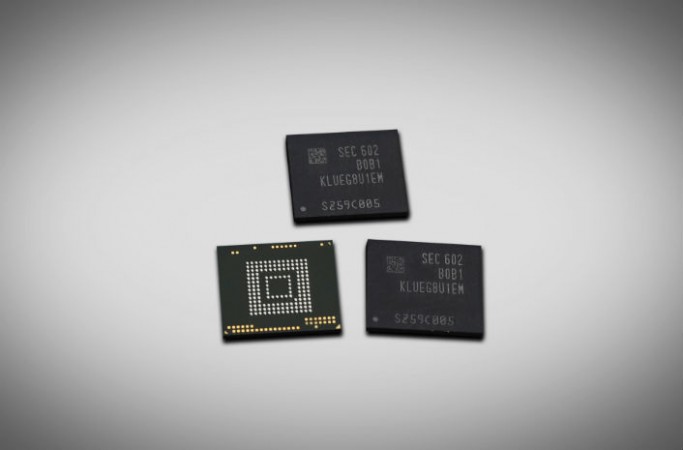 Samsung Electronics has announced its first 256GB universal flash storage (UFS) meant for next-generation high-end mobile devices, and it wouldn't come as a surprise if its upcoming flagship device dubbed as the Galaxy Note 6 comes with the storage option.
The South Korean electronics giant has announced that the mass production of the 256GB flash storage has started, giving a clear hint that its upcoming high-end devices, including the Galaxy Note 6, will feature this option.
"By providing high-density UFS memory that is nearly twice as fast as a SATA SSD for PCs, we will contribute to a paradigm shift within the mobile data storage market," said Joo Sun Choi, executive vice president, Memory Sales and Marketing, Samsun, in a statement.
"We are determined to push the competitive edge in premium storage line-ups – OEM NVMe SSDs, external SSDs, and UFS – by moving aggressively to enhance performance and capacity in all three markets."
[Read: Should you buy Samsung Galaxy Note 5 or wait for Galaxy Note 6?]
The new 256GB UFS has a data transfer speed of up to 850MB/s, which is nearly twice as fast as a typical SATA-based SSD used in PCs, while it supports up to 260MB/s in terms of sequential writing, three times faster than high-performance external microSD cards. It also handles up to 45,000 and 40,000 input/output operations per second (IOPS) for random reading and writing, respectively.
So, will the Galaxy Note 6 come with an option of this new 256GB storage? Most likely yes, as it is Samsung's next big thing.
[Read: Will you see Galaxy S7 features in Samsung Galaxy Note 6?]
Samsung is mum on its upcoming device, the Galaxy Note 6, but it is expected to be released in August, by the time its predecessor, the Galaxy Note 5, completes a year cycle in the market.