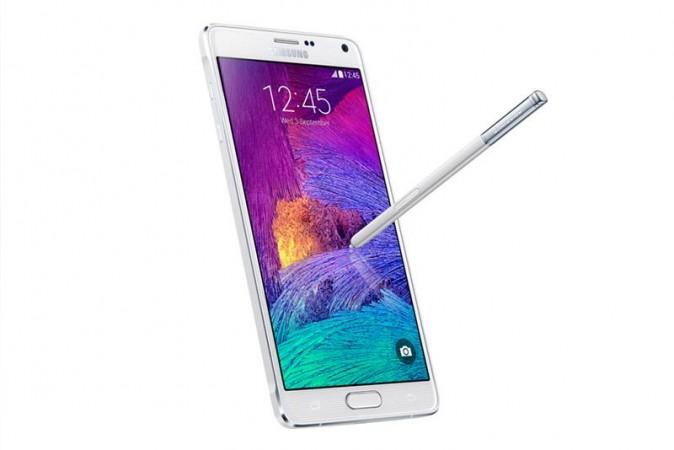 So much has been written about the upcoming Samsung Galaxy Note 5, yet speculations continue and are actually getting bigger by the day with the release date getting nearer.
More than rumours and leaks, it is the company's patent filings that have pumped in more curiosity to Galaxy Note fans and gadget lovers.
Samsung is tight-lipped on the release date of its upcoming device, but it is expected to happen in the third quarter of this year.
Several reports have claimed that it will be unveiled at the IFA 2015 event in Berlin to be held from 4 to 9 September, before the launch a few weeks later.
The Samsung Galaxy Note 5 could come with a couple of unique features if the company's patent filings are anything to go by.
According to Ecumenical News, Samsung had applied for a patent (No. 30-0757696) with the Korean Intellectual Property Office for "foldable tablet patent with two seams" and "flexible screen that can be folded into three segments."
The site went on to claim that Lee Chang-hoon, vice-president of Samsung Electronics' business strategic group, had said in November 2014 that the advanced foldable display technology could be introduced in its upcoming 10-inch tablet and 5.5-inch smartphone.
The US Patent & Trademark Office has also published Samsung's patent application relating to its Galaxy Note with S-pen that can be ejected automatically through a special voice command or a gesture and remains locked till the user gives a simple gesture on the screen, reported PatentlyMobile.
According to reports, Samsung is set to launch two Note variants – the Galaxy Note 5 codenamed Project Noble with flat display and Galaxy Note 5 Edge codenamed Project Zero 2 with dual-edge curved screen. Know Your Mobile has reported that the device will be powered by a strong processor called high-density EPOP memory that "combines 3GB LPDDR3 DRAM, 32GB eMMC (embedded multi-media card) and a controller" and is believed to be called Exynos 7422.
The Galaxy Note 5 and Note 5 Edge are expected to sport a 5.4-inch or 5.5-inch Super AMOLED display, powered by Exynos 7422 processor, come packed with a 16GB internal storage, 4GB RAM, house a 16 MP main camera and 8 MP front snapper.
It is also reported that the device could sport a 5.9-inch AMOLED UHD display with 2160 x 3840 pixel powered by a 4100mAh battery and feature USB 3.1 Type-C port.