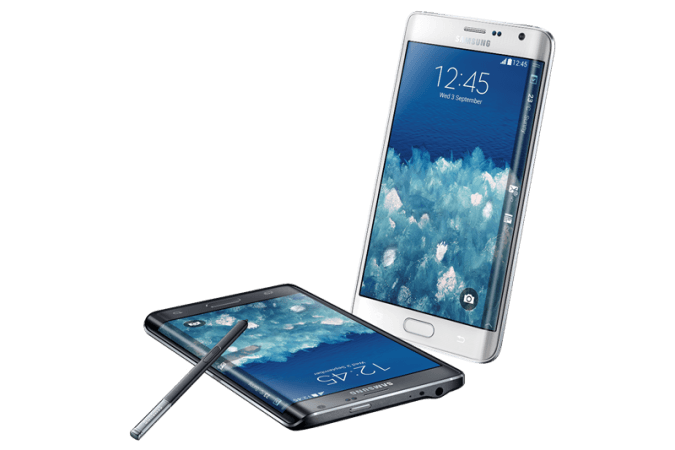 The Samsung Galaxy Note 5 is no doubt one of the most-awaited devices of the year and hype around it has started gaining momentum with its release date getting nearer. The device is expected to come with several feature upgrades over its predecessor, the Galaxy Note 4, but one unique feature that might catch the attention of Samsung fans and gadget lovers is automatic ejectable S-pen.
The release date of the Samsung Galaxy Note 5 is expected to fall in the fourth quarter of the year. The South Korean electronics giant is trying to maintain outmost secrecy on its upcoming device but several reports have claimed that it would be unveiled at the IFA 2015 event in Berlin to be held from 4 to 9 September before it is released to the stores a few weeks later, perhaps in October.
Interestingly, Samsung has filed a new patent for its upcoming Note devices that can make users' experience of its S-pen very different, thus throwing up a possibility that it could be seen in the upcoming Galaxy Note 5.
According to a report by Patently Mobile, the U.S. Patent & Trademark Office has published Samsung's patent application relating to its Galaxy Note with S-pen that can be ejected automatically through a special voice command or a gesture. The stylus will remain locked till the user gives a simple gesture on the screen of the device or give a voice command.
"Since it is possible to automatically eject the touch pen only with a simple manipulation and/or command, it is easy to manipulate the electronic device with one hand, and since a separate locking device for confining the touch pen isn't needed, it is possible to enhance the usage convenience of the electronic device," read the patent statement obtained by Patently Mobile.
Some may ask if Samsung will be ready to introduce the feature to its upcoming Galaxy Note 5. Well, there are possibilities of seeing it in the device as the said patent was reportedly filed in the last quarter of 2014.