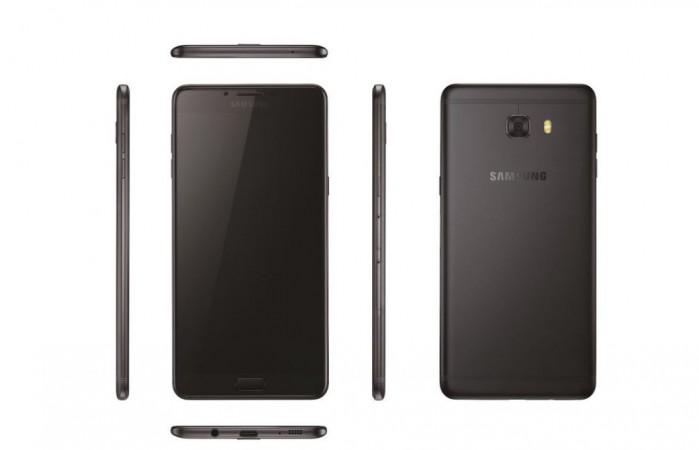 Samsung's Galaxy C5 Pro, which was rumoured to get an exclusive launch in China, might also be released in international markets. A Samsung device bearing model number: SM-C501X, understood to be the international Galaxy C5 Pro variant, has received the interoperability certification from Wi-Fi Alliance.
The revelation comes a month after Chinese region-specific model SM-C5010 received a similar certificate, hinting that Samsung is laying the ground work for launching Galaxy C5 Pro worldwide.
It has to be noted that, up until December 2016, all the previous iterations of Galaxy C series were exclusively sold in China. It all changed last month, as Samsung, for the first time, introduced a new Galaxy C series phone -- Galaxy C9 Pro -- in India. Now, it looks like, the company wants to extend the Galaxy C series phones availability in more international markets.
Samsung Galaxy C5 Pro: What we know so far
The upcoming phone is expected to sport a metal body on the back and 5.5-inch super AMOLED display with full HD (1920x1080p) resolution.
Inside, it is said to house a Qualcomm Snapdragon 625 octa-core processor with 4GB RAM and 64GB internal storage. It is also expected to come packed with 16MP cameras on both front and back.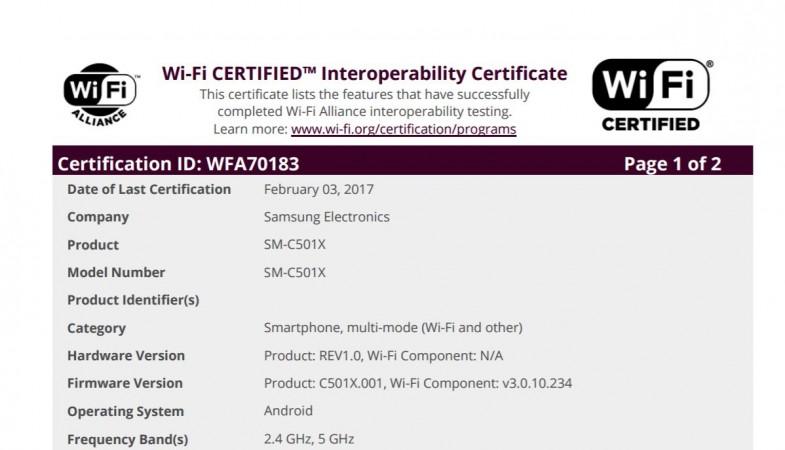 There is no word on when Galaxy C5 Pro will break covers, but if history is taken any indication, any phone, after getting the Wi-Fi Alliance certification, is most likely to get unveiled within a month. So, Samsung fans can expect the Galaxy C5 Pro to make its debut before the end of February, most probably at Mobile World Congress (MWC) 2017, Barcelona (February 27-March 2).
Watch this space for latest news on Samsung Galaxy C5 Pro and MWC 2017.