Samsung is looking forward to taking smartphones storage to the next level with a new 512GB embedded universal flash storage solution. On December 5, the South Korean giant announced that it has started mass production of first 512GB flash storage for next-generation smartphone, tablets and wearables.
There is no specific timeline of when the chips are expected in mobile devices. The 512GB eUFS consists eight 64-layer 512GB V-NAND chips and a controller chip which is stacked together.
It is a doubled version of Samsung's previous 48-layer V-NAND-based 256GB eUFS in the same space. According to Samsung, the new eUFS' increased storage capacity can store approximately 130 4K video clips of 10-minute duration.
Samsung has introduced a new advanced circuit design and new power management technology in the 512GB eUFS' which minimizes the inevitable increase in energy consumed and it is worth noting because the 512GB eUFS solution contains twice the number of cells compared to a 256GB eUFS.
In addition, the 512GB eUFS' controller chip speeds up the mapping process for converting logical block addresses to those of physical blocks," the company says in its statement. It is also capable of transferring 5GB full HD video chip to an SSD in about six seconds.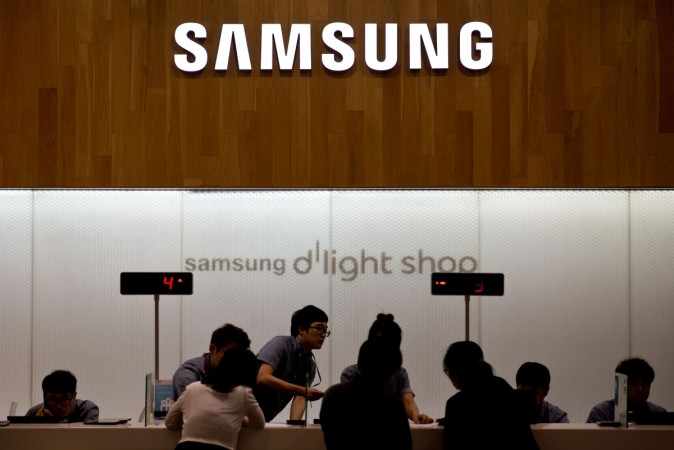 According to Samsung, the new UFS can read 42,000 IOPS (input/output operations per second) and write 40,000 IOPS which is about 400 times faster than the actual speed of a conventional microSD card. On the other side, Samsung is also planning to increase the production of its 256GB V-NAND.
So far, Samsung has not confirmed anything about which devices would debut with the new 512GB chips. All we can assume is that the phone maker's next flagship phone – Galaxy S9 – will be introduced with 512GB internal storage as an option.