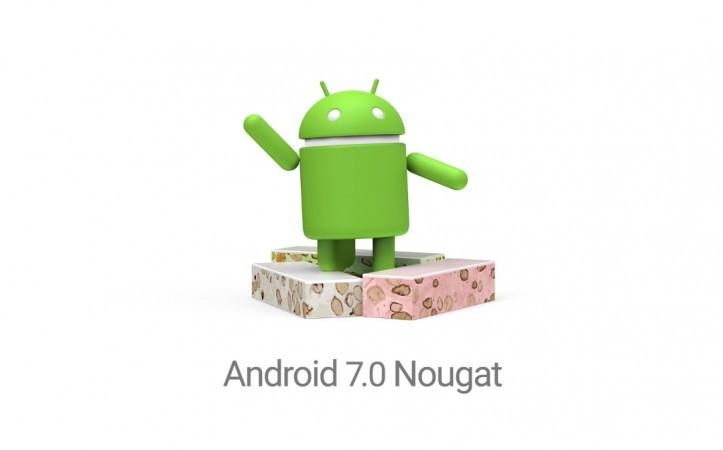 It's been close to a week, since Google announced the release of Android Nougat update to Nexus series.
However, world's top smartphone-maker Samsung, has so far been maintaining a stony silence on company's plan on releasing the new mobile update to its device. For the sake of loyalty, it should have at least revealed devices eligible for Nougat like rivals Sony and HTC.
Read more: Android Nougat release update: Sony Xperia X, Xperia Z4, Z5 series and more to get Google mobile OS v7.0 [complete list]
To everyone's surprise, T-Mobile has taken the initiative by revealing the Nougat-eligible Samsung devices.
As per the American network carrier, the 2016 series flagships—Galaxy S7, S7 edge, Galaxy Note7 and the 2015 series— Note 5, Galaxy S6 and the S6 edge. Though there is no mention of S6 edge+, it likely to get new update, as it was also launched in 2015.
As far as the 2014 series flagship phones—Galaxy S5 and the Note 4, which received Marshmallow earlier this year, will not be getting the Nougat, as Samsung has an obligation to provide update service to its devices only for 18 months.
Furthermore, the Galaxy S5, which houses Qualcomm Snapdragon 801 series, is not compatible with Vulkan API of Nougat.
T-Mobile has also not mentioned several other mid-range Galaxy A and C series phones, as they are sold in Asian markets.
Read more: Android Nougat release update: See if your smartphone is eligible for Google's new mobile v7.0 OS
For the uninitiated, the updated version brings night mode, bundled notification, improved battery optimisation, multi-window options and numerous other value-added features to enhance users' experience.
Read more: Android 7.0 Nougat released: 16 key upgrades of Google's new mobile OS update over Marshmallow