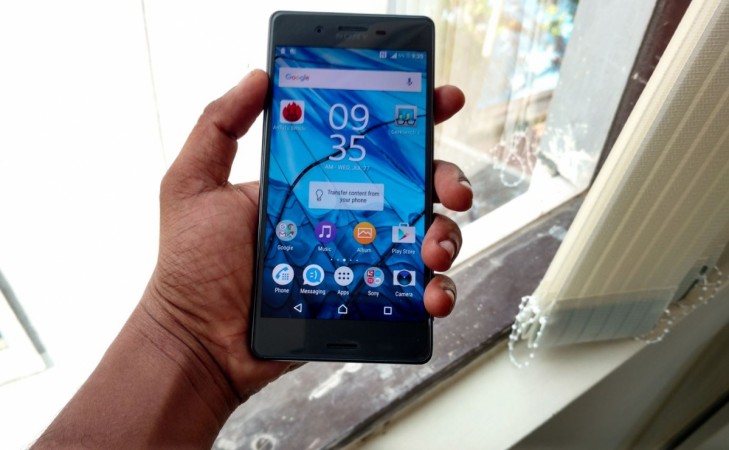 Soon after Google announced the release of Android 7.0 Nougat to Nexus series devices, Sony announced the list of smartphones eligible for the new mobile OS.
"We've been working hard to bring this major update to as many of our devices as possible, as quickly as we can. We're really excited about the new Sony features & functionality and the improvements we've made to the user experience â€" and we'll be sharing more soon," Sony Mobile Team said on the official blog.
The new Android 7.0 Nougat comes with night mode, bundled notification, improved battery optimisation, multi-window and many other value-added features.
List of Sony Xperia devices eligible for Android 7.0 Nougat:
Sony Xperia Z3+
Sony Xperia Z4 Tablet
Sony Xperia Z5
Sony Xperia Z5 Compact
Sony Xperia Z5 Premium
Sony Xperia X
Sony Xperia XA
Sony Xperia XA Ultra
Sony Xperia X Performance (pictured above)
Also read: Android 7.0 Nougat released: 16 key upgrades of Google's new mobile OS update over Marshmallow
Among these, the Xperia X Performance is expected to be the first to receive the new update, as it is Sony's latest flagship smartphone. The company has released a preview version of the new OS to X Performance users in select regions via Xperia Beta Program.
Though Sony is offering Android Nougat to quite a number for smartphones, it is certain to evoke angry response from fans, as the company has left out the Xperia Z3 (also the Z3 Compact and Z3 Tablet) series, which was launched in September 2014.
Sony is technically right in denying the update to Xperia Z3 series as it completes two years in the market. The Japanese company, like other manufacturers, is obliged to provide software service to its devices for a period of 18 months.
That being said, some competitors such as HTC and Huawei provide two years of firmware update service. It's a feel good campaign that encourages loyalty among fans. Many believe Sony, which is witnessing steep decline in mobile sales, should embrace this methodology to arrest the slide.
HTC has also announced the release of Android 7.0 Nougat to HTC 10, HTC One A9 and HTC One M9.
Watch this space for more updates.