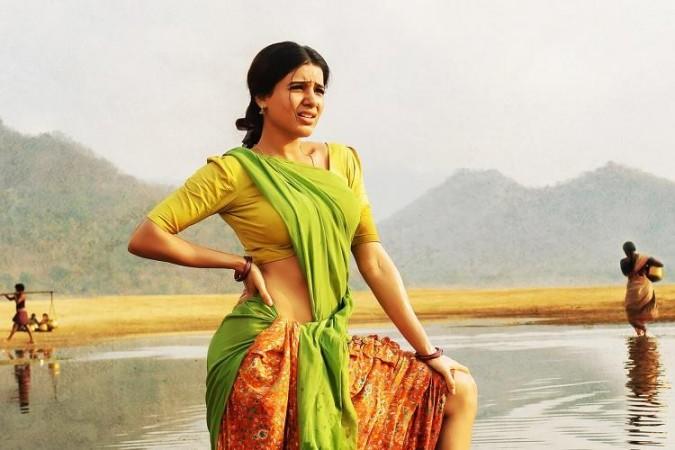 Samantha has broken her silence about the apparent kissing scene with Ram Charan in their recently-released movie Rangasthalam. The sequence had garnered criticism from a section of conservative audience, who had disliked the sequence considering her marital status.
"It is just a peck on the cheek and not a lip-lock. I know people were abusing as how I can do such scenes after my marriage. If married superstars do the same, will they ask such questions? Why me — because I am female? Moreover, my family is supportive, especially my father-in-law who phoo-phooed the detractors and hence I am working comfortably on the sets," Samantha is quoted as saying in an interview with Deccan Chronicle.
After the release of Rangasthalam, pictures of her lip-lock scene had hit the internet. A section of 'sanskari' audience had slammed her and stated that she was bringing shame to her family.
Further, her ultra glamorous pictures on her Instagram account had also met with negative comments and she was body-shamed. "I know I would be trolled for posting a picture in a swimsuit on the beach, but do you expect me to wear a saree on the beach? I don't post them to get attention! But who tells me what pictures I should post? Just because I am a married person, they troll me. No one needs to tell me as to how I should conduct my life. I don't want to be scared. I don't want to fall in that trap!" she said.
The actress is currently gearing up for the release of her next movie Mahanati (Nadigaiyar Thilagam in Tamil), which will hit the screens on May 9. She plays the role of a journalist in the flick, which has Keerthy Suresh in the title role. It is a biopic of legendary actress Savitri, written and directed by Nag Ashwin.
Apart from this movie, Samantha is working on Pawan Kumar's U-Turn.