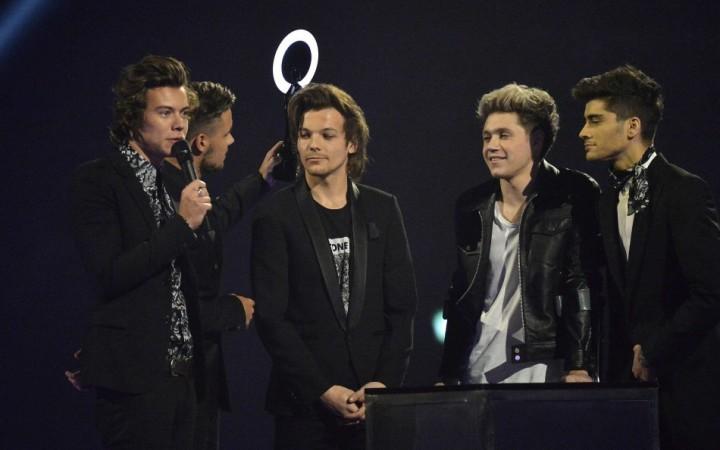 English-Irish boy band One Direction will kick-off their musical concert tour "On the Road Again" from Sydney, Australia, on 7 February.
Apart from the young heartthrobs -- Harry Styles, Zayn Malik, Niall Horan, Liam Payne and Louis Tomlinson -- Australian singer Samantha Jade and English pop rock band McBusted are also expected to entertain the music lovers.
The news about UK supergroup was made public by both the teams through their YouTube channel and Twitter accounts.
The team members from Busted and McFly bands uploaded a video informing that they are joining One Direction in their live musical concert.
Meanwhile, Horan tweeted his excitement over the news and he wrote, "What dreams are made of, touring! and @mcbusted tour with you! I've deffo done a little wee with the excited of it all."
However, there is no official confirmation about Jade joining "On the Road Again" tour. But a recent report in The Daily Telegraph states that the Australian singer will open the event with McBusted.
Apart from Australia, the young heartthrobs will visit several countries, including Japan, Singapore, Thailand, Hong Kong, Philippines, Indonesia, South Africa, United Arab Emirates, United Kingdom, Austria, Belgium, Denmark, Norway, Sweden, Finland, US and Canada, during their yearlong musical concert tour.