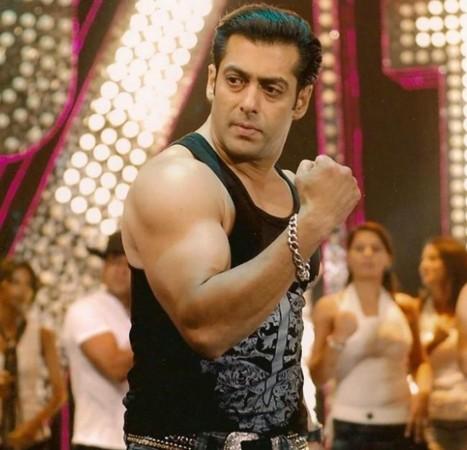 11.55 am: Arms Act case judgement has been delayed. Next hearing will take place on 3 March.
11.50 am: Salman's lawyer has urged the court to postpone the final verdict in case as they want to examine more witnesses.
11.35 am: Salman's counsel files plea asking for exemption from appearance in 1998 Arms Act case.
The final verdict on Salman Khan's blackbuck poaching case will be announced on Wednesday.
A Jodhpur court will give the final verdict in the case of possession and use of arms with expired license by the Bollywood star.
Salman has been accused of using guns and arms with expired license for poaching endangered blackbucks in Jodhpur on 1 October, 1998, during the shooting of his film "Hum Saath Saath Hai". He is also accused of carrying and using illegal arms.
"The case relates to both possession and use of illegal arms and the chief judicial magistrate's court has kept Feb 25 for judgment," public prosecutor N.K. Sankhla of the court in Jodhpur, 330 km from Rajasthan's capital Jaipur, told IANS on Tuesday.
The 49-year-old actor is likely to be present in the court on Wednesday for the judgment.
Along with Salman, other Bollywood celebrities inducing Saif Ali Khan, Sonali Bendre, Tabu and Neelam are accused in the poaching case.
The actor was earlier convicted of killing two blackbucks, a protected animal under the Wildlife Protection Act, in 1998 near Jodhpur. In connection to that case, he spent jail time in Jodhpur in the year 1998 and in 2007.
Last year, the Rajasthan high court and the Supreme Court sent the case back to lower court stating that the arms act could not applied to the actor, according to Hindustan Times. Following that, fresh charges were pressed against the actor.
In 2013 Rajasthan HC stayed Salman's conviction and five-year jail term, but the Supreme Court quashed the order earlier this year.