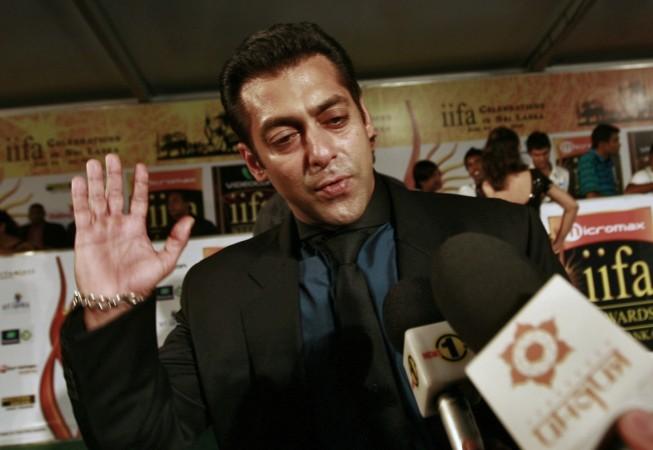 The Supreme Court on Wednesday reversed the Rajasthan High Court's order, which stayed Bollywood actor Salman Khan's conviction in the blackbuck poaching case.
The HC had stayed Salman's conviction and five-year jail term, which has now been quashed by the apex court.
The SC bench headed by Justice S.J. Mukhopadhyay reversed HC court for fresh consideration.
"Salman could tell the court that he would suffer irreversible damage if his conviction is not stayed and he is eventually acquitted," Justice Mukhopadhyay said, according to IANS.
However, he also added that state government could argue at the same time stating that no damage, which cannot be undone, would be caused if Salman's conviction is not stayed.
As a consequence of the order, the "Kick" star will not be able to travel abroad. However, the actor can approach HC if he needs to travel abroad.
In 2006, Salman was convicted and was sentenced to five years in jail in the 1998 blackbuck poaching case while shooting of the film "Hum Saath Saath Hain". However, the actor is currently out on bail.
Apart from Salman, his "Hum Saath Saath Hai" co-stars Saif Ali Khan, Sonali Bendre, Tabu and Neelam are also accused in the hunting and killing the endangered deer.
Related
Jodhpur Court Rejects Salman Khan's Plea in Arms Case
Salman Khan's Blackbuck Poaching Case Being Made into a Film?
Salman Khan Hearing: Actor Did Not Reek of Liquor After Accident, Says Witness in Hit-and-Run Case