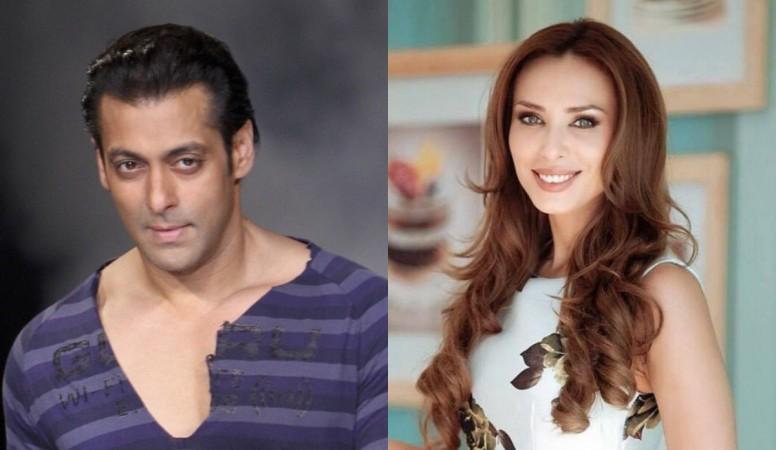 Salman Khan has been rumored to be dating the Romanian beauty Iulia Vantur for the past couple of years now. Neither of them has ever spoken about their relationship. But frequent public appearances at late night outings and family gathering gave an impression that the two might be more than just friends.
But it looks like Salman, who has always been unlucky in love, is heading for another heartbreak. His rumored girlfriend recently posted a cryptic message on Instagram which suggests that things are not well between the two. Salman had dated Aishwarya Rai and Katrina Kaif in the past.
"Perhaps the biggest mistake I made in the past was that I believed love was about finding the right person. Don't look for the person you want to spend your life with. Become the person you want to spend your life with," read the quote on Vantur's Instagram which she captioned it with 'love'.
Her Instagram post gave rise to speculations about her possible breakup with Salman. She soon deleted her post as it started attracting a lot of unwanted attention from social media users.
Check out the screenshot of the post.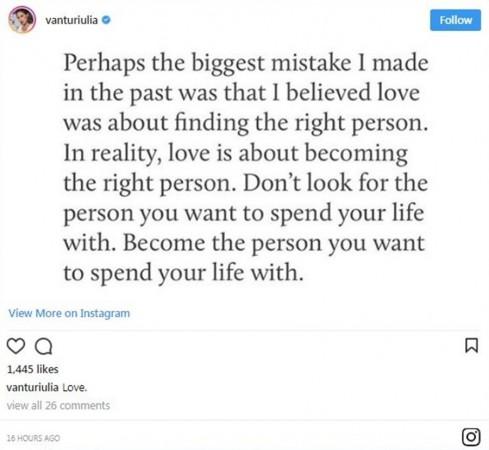 Interestingly, just a few days ago, Salman's favourite former Bigg Boss 7 contestant Elli AvrRam shared a picture with Salman who was hugging her from behind in the presence of Iulia who was all smiles for the selfie. It looked as if Elli accidentally uploaded the picture on her Instagram and deleted it later after realising her mistake but not before fans noticed it.
Salman and Iulia had made their first public appearance at Preity Zinta's wedding reception which was held in Mumbai on May 13, 2016. While Salman had arrived in his Range Rover, Iulia arrived in a separate car with Salman's brother-in-law Atul Agnihotri.
From thereafter, there have been many instances which hinted that Salman and Iulia have been having a steady relationship. Iulia had been spotted at almost every Khan family gathering and also accompanied Salman's mother Salma Khan at the airport and Panvel farmhouse.
It is being said it was Salman who recommended Iulia's name to Himesh Reshammiya for their music album called Aap Se Mausiiquii. During the launch event, the music composer had shared a never-before-heard trivia about Salman and Iulia. He had revealed that it was Iulia who suggested a Romanian song which inspired Himesh to compose the tune of Teri Meri song for Salman's Bodyguard. His statement hinted that Salman knew Iulia since 2011.
But going by Iulia's cryptic Instagram post, it looks like things will never be the same again between the rumored lovebirds.