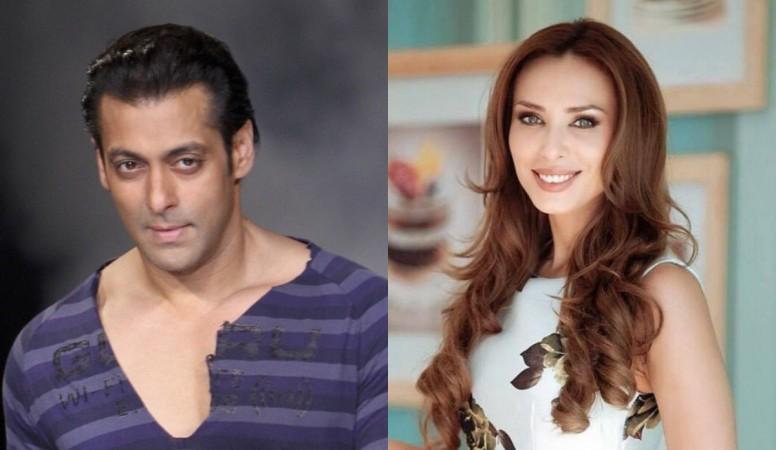 There have been many rumours suggesting Salman Khan and Iulia Vantur's relationship. Gossip mongers had even predicted their marriage. However, nothing of that sort happened, at least as of now. Now the Romanian beauty made a statement that suggests that she indeed wanted to marry the handsome hunk.
In an interview with Mumbai Mirror, though Iulia did not directly say that she is or was in a relationship with Salman, and the two were supposed to get married, she made a statement hinting that at least she wanted to become his wife.
Also read: Zareen Khan says she drew flak for looking like somebody else; is it Salman Khan's ex GF Katrina Kaif?
"I am aware of the gossip. Most of it is not true. But I cannot stop people from spinning stories. I have a lot of respect for Salman. At the same time, I have no idea where life is taking me. Three years ago, I was all about being responsible and making plans, but not everything turns out the way we expect them to. Not everything is our will. What happens was meant to happen," the gorgeous diva told the publication when she was asked to comment on rumours of her impending marriage with Salman.
Though she did not directly say she wanted to marry Salman or there is any truth behind rumours of she and the actor dating each other, Iulia saying that not everything turns out the way we expect apparently holds a sense of sadness about something not happening.
Iulia further said that it is Salman for whom she started to build her career in singing. She added that the superstar helped her a lot in the process, but also clarified that as of now she has no plans to join Bollywood.
"I had never planned to come to India to work. There was no ambition, no fool-proof plan. Salman is a good friend and he guided me, encouraging me to sing. I never thought that I would be able to sing in Hindi but he supported me. I started singing because of him. I had no plans to be a part of Bollywood but I also like surprises at the same time," she told Mumbai Mirror.
Iulia has often been seen together with the Khan family, and she appears to be almost like a family member. She accompanies Salman and his family in most of their vacations and parties.
All these made people believe that the two are indeed dating each other, and are likely to tie the knot. But Salman on multiple occasions cleared that she will never get married.