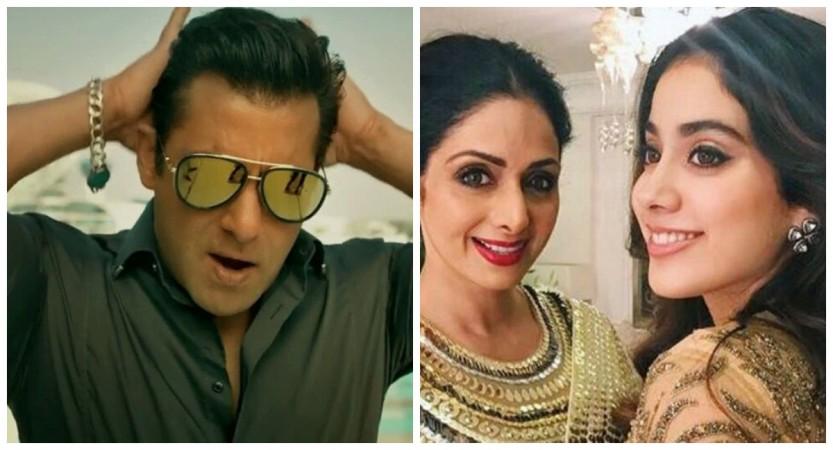 Sridevi's daughter Janhvi Kapoor recently revealed an interesting throwback incident wherein Salman Khan made her dance in front of an entire crew.
The young actress, who is all set to make her debut in Dhadak, said that once she turned up on the sets of Salman's Wanted, and seeing the crew rehearsing on a dance sequence, she started shaking her legs at a corner.
"Once when I visited the sets of Wanted, Prabhudeva was rehearsing a dance sequence with Salman Khan and Katrina. I was around 10 or 12 then. I crept into the room where the dancing was taking place. I was so fond of dancing that I couldn't resist myself. I stood in the corner, swaying to the beats of the song," Janhvi told Deccan Chronicle.
She added that Salman Khan noticed her dancing at a corner, and so called her, asking her to dance in front of all. Janhvi said that she did not feel any hesitance then, but she is now embarrassed to think about the childhood incident.
"I was busy enjoying dancing and didn't realise Salman had spotted me. He called me and asked me to dance in the middle of the room. I went ahead and danced happily, while the others stood around me. Back then I thought they were all appreciating my moves but when I think about it today, I'm so embarrassed! God knows what they would have been thinking," she added.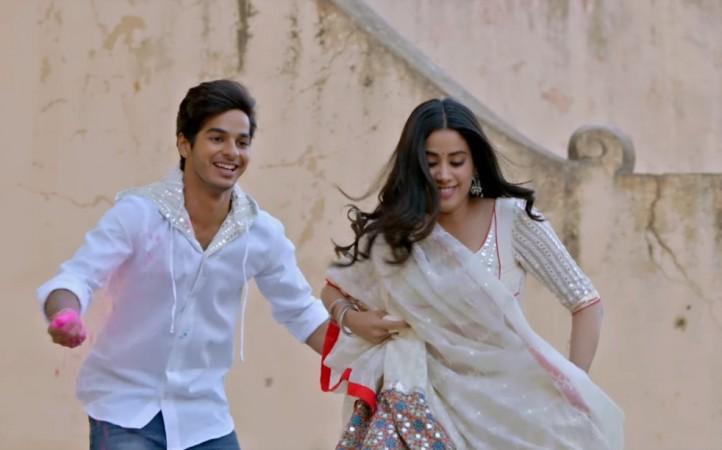 Janhvi will be seen pairing up with Shahid Kapoor's brother Ishaan Khatter in Dhadak. The remake of the Marathi film Sairat, Dhadak, will present the duo as a romantic couple.