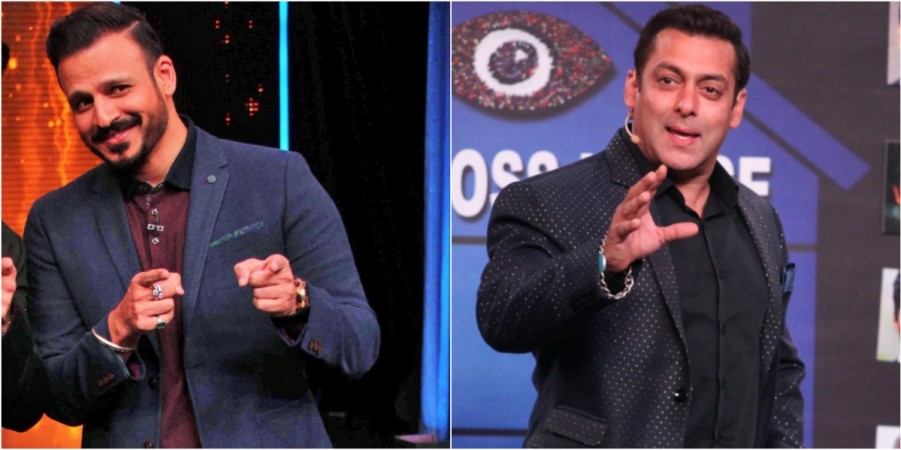 Vivek Oberoi is all set to appear on the big screen as Prime Minister Narendra Modi in the latter's biopic, but politician Omar Abdullah made a tweet suggesting that it would have been more entertaining if Salman Khan had played the role of the PM.
Abdullah recently made a tweet that is both funny and a little controversial. Making a comparison between Anupam Kher starrer The Accidental Prime Minister and the Modi biopic, Abdullah said, referring to the latter, "Salman Khan hota toh kya maza aata (If it was Salman Khan, it would have been such fun)".
"Life is unfair. Dr Manmohan Singh got someone of the calibre of Anupam Kher. Poor Modiji has to settle for Vivek Oberoi. Salman Khan hota toh kya maza aata (sic)," he tweeted.
While the tweet received much more attention and retweets than most of Abdullah's other tweets, Vivek might not find it amusing.
Seeing the tweet going viral, Abdullah further tweeted, "Seemingly sensible tweets of mine get no traction at all & my nonsense goes viral. That's twitter for you."
The first look of PM Narendra Modi was released a couple of days ago and received a mixed response. While some were impressed by Vivek's transformation, some others opined that he nowhere looked like Modi. The film has been directed by Omung Kumar.
On the other side, The Accidental Prime Minister is being much talked about for various reasons. While the makers of the movie made sure that the actors resemble well with the real characters, Congress has been opposing the release of the film due to the controversial aspects associated with it.
Based on the tenure of Manmohan Singh as the PM, The Accidental Prime Minister is going to be released alongside another much-hyped movie Uri: The Surgical Strike.