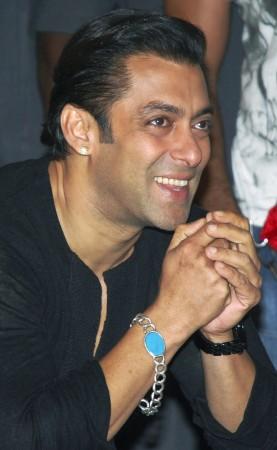 Bollywood actor Salman Khan has opened a website to put up information and latest updates on court cases filed against him.
The "Dabanng" star had recently set up the website after he noticed that the information given out in connection with the cases against him were misleading and inaccurate, which in turn affected him personally and professionally.
The actor then decided to open an online forum to let the public know about the progress in the pending cases. The website has been titled "The Salman Khan Files".
"We have created a website called salmankhanfiles.com and we will put out all the information pertaining to the case on the site. So that whoever wants to know the progress on the case can follow it there," Salman's spokesperson said, DNA reported.
Going into the details as to why he opened a website the actor wrote in The Salman Khan Files: "Certain court cases are filed against me. There is widespread media reporting of these cases. The reports are sometimes inaccurate and misleading, and cause damage to my reputation, both personal and professional. I have been advised to put up this website to provide easy accessible information about the ongoing status of these cases."
"This website will be updated by my advocates from time to time. It will not contain any information about the merits of the case, nor any comment. I encourage all those interested in knowing about these cases, particularly the media, to verify facts available on this website. I have the greatest respect for the law, the judiciary and the legal process. Nothing on this website is intended to influence anyone, the sole purpose being to present the facts, and status of the cases I am involved in," he added.
On Monday, a sessions court rejected Salman's petition challenging a metropolitan court order that slapped him with charges of culpable homicide not amounting to murder in the 2002 hit-and-run case. A hearing is scheduled for 19 July for "Framing of Charges", reported the website.