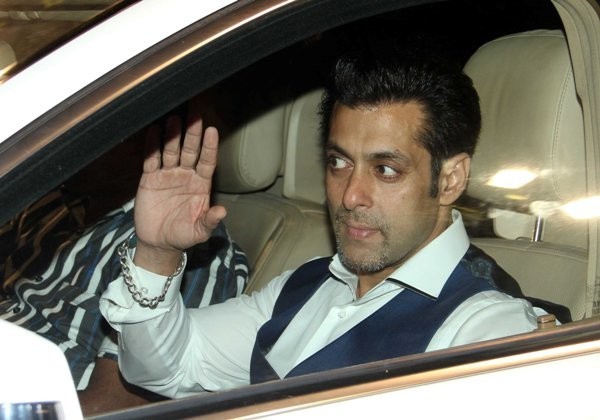 Superstar Salman Khan has raised major expectations after hinting at possible marriage plans at an event recently.
Bollywood's most eligible bachelor after years of wait, seems to be considering the big leap in his personal front.
"Now I'm in transit period and I like it. From the age of 15, I did not get a transit period. For the first time, I have such a chance to sigh. I am sighing more since it has been two-and-a-half years. It's time to stop sighing because something soon will happen in my life..." Khan was quoted by PTI.
Khan, who is said to be dating Romanian television host Lulia Vantur presently hinted quite cleverly at a possible marriage with the lady.
"I follow humanity. I follow Islam, Christianity, and follow right thing as much I can. I have been kind of blessed. Father is Pathan, mother is Hindu, second mother is Catholic, and brother-in-law is Punjabi. Wife, I am thinking to bring from outside..." revealed the actor.
While this may be the first time Khan has opened up on the topic of his marriage, but the actor's fans are very well acquainted with his witty and nonchalant answers.
On Khan's marriage, famous astrologer Bejan Daruwala had predicted last year that the actor should get married within one and half years or so as the timings were just perfect.
But the actor on numerous occasions has firmly stated that marriage was a remote possibility and he favoured the idea of adopting a child instead.
Khan at the event also admitted that despite having a string of girlfriends, he was a pathetic lover, but proved to be a good friend.
"I have not been like the most incredible boyfriend. I could be the friend and I have heard this from the ex girlfriends also that (he is) a great friend but miserable boyfriend," confessed Khan.
(Edited by Anu James)